General News
Hot Stories
A Group Of People Set A Big Trap For You And You Have Fallen Into It-Mahama's Aide Boldly Tells IGP-SEE DETAILS.
Aide to the Former President, John Dramani Mahama, who is also a member of the NDC legal team, Lawyer Edudzi Tamakloe has dropped a startling revelation of how the Inspector General of Police, IGP George Dampare, has sadly fallen into the trap which was carefully created for him. Edudzi Tamakloe explained that the reply made by the IGP to the British commissioner was written for him by some NPP people and he only signed it.
According to him, IGP Dampare does not and will not be able to understand the Vienna Convention which was quoted in the release.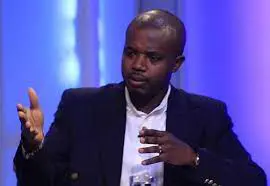 "They set a trap for Dr. Dampare and he got caught up in it… Now this government encourages its Inspector General of Police to issue a statement against the High Commissioner of a foreign country and refers to the Vienna Convention which he does not understand even if he has read. The IGP should continue signing statements prepared for him by a political jingoist of the Chief Propagandist of a dying regime. Were they not the same hypocrites celebrating Jon Benjamin?", he wrote on his wall.
Source: Gentle blogger
About Post Author