General News
Hot Stories
Achimota Rejected Rasta Student Receives Top Award Beating Everyone ain His School-CHECK DETAILS.
Oheneba Nkrabea who suffered rejection at Achimota school has received a top award in his current school.
According to reports, he managed to beat all his colleagues in his current school to win the most calm and respectful student. Not only that, he was also acknowledged as the most kind student.
That means, the entire Ghana International School can boast of Oheneba Nkrabea for doing something decent. His award has proven that indeed Rasta doesn't mean violence or chaos as misconcepted by some section of the general public
His award was given him in the full glare of cameras. Pictures of the award was also shared on social media by well wishers.
Oheneba Nkrabea and his friend Tyron Murghuy were rejected by Achimota school due to their hair style. This generated some sort of debate in the media landscape. Today, he has distinguished himself to shame all his critics.
Below is award given to Oheneba Nkrabea.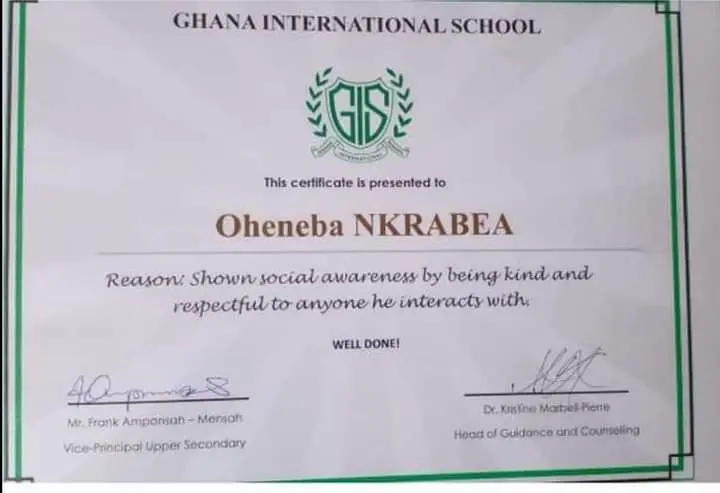 Source:Pen Sounds
About Post Author