General News
Hot Stories
All That Kennedy Agyapong Said WasTrue;It's Happened Archbishop Finally Accepts-CHECK DETAILS.
Contrary to the disclaimer from some men of God regarding Kennedy Agyapong's exposure on some Pastors and prophets, Archbishop Amaniampong says that everything Kennedy Agyapong said was true. All the revelations made about some of his colleagues really happened or occurred.
Archbishop Amaniampong made this known in an exclusive interview with Kingdom FM in Accra.
"Majority of them move from one Hotel to the other with women. Their lifestyle doesn't reflect to be called Prophets. However, they have the title. They are the ones Honorable Kennedy Agyapong kept exposing. He was truthful. All the revelations wasn't fake. It was real." Archbishop Amaniampong explained.
Shocked at how Archbishop Amaniampong corroborated Kennedy Agyapong's exposure, Fiifi Pratt enquired if those Pastors and prophets are still operating.
Archbishop Amaniampong responded in the affirmative and advised Christians to be watchful of the Church they join to fellowship.
" There are many prophets but not all of them are real " The Archbishop added.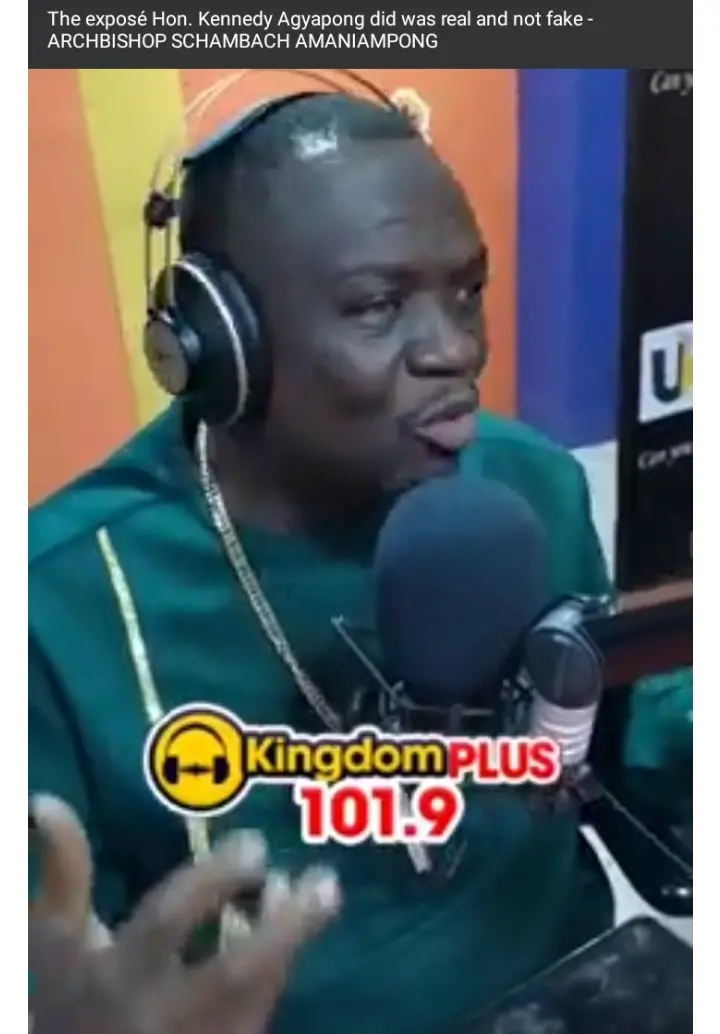 Source: Pensounds
About Post Author