A former member of the opposition National Democratic Congress (NDC), Allotey Jacobs has boldly sent a strong message to the finance minister, Ken Ofori-Atta and the Akufo-Addo Government concerning the construction of the National Cathedral.
While speaking on Peace FM's Kokrokoo today, Allotey Jacobs revealed that even though he agrees with the concept of the Nationa Cathedral, he, however, doesn't agree with the approach the government is going about it. He boldly told the finance minister not to talk about the cathedral and the decisions they are making concerning its building because it will worsen the anger in Ghanaians.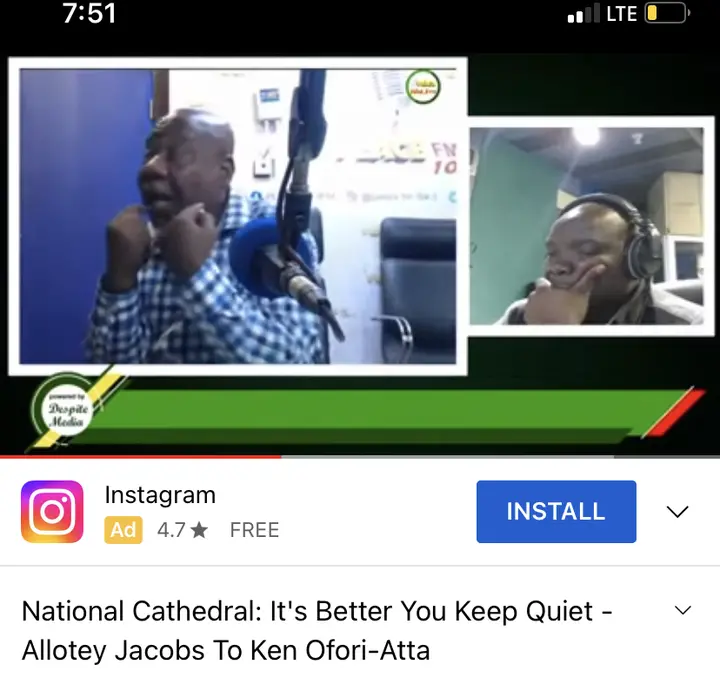 Even though I am not entirely against the construction of a national cathedral but I am against the way and manner it is is done. It has angered a lot of Ghanaians and I will tell Ken Ofori-Atta not to talk about this because if he does, he may anger a lot more Ghanaians. For me, I thought that when Ghanaians were making unpleasant comments about it, the Akufo-Addo government will withdraw their idea to continue building it with the state's money." Allowed Jacobs revealed this.
Source: Obengnews
About Post Author