The raining season has in a way relaxed a bit for we have been enjoying some great amount of sunshine and warm weather conditions. This has made it possible for us to go about our daily activities without interruption as well finishing some important house chores like washing and other drying activities which needs warmth.
The Ghana Meteorological as part of the responsibilities it has to Ghanaians is the update mandatory unto them to the citizens on any weather related issue. These weather forecast are normally over a 24 hours period and is made available to the general public through their official platforms. Their line of work has really helped a lot for it helps us plan our activities as it should be considering the weather changes expected over the day.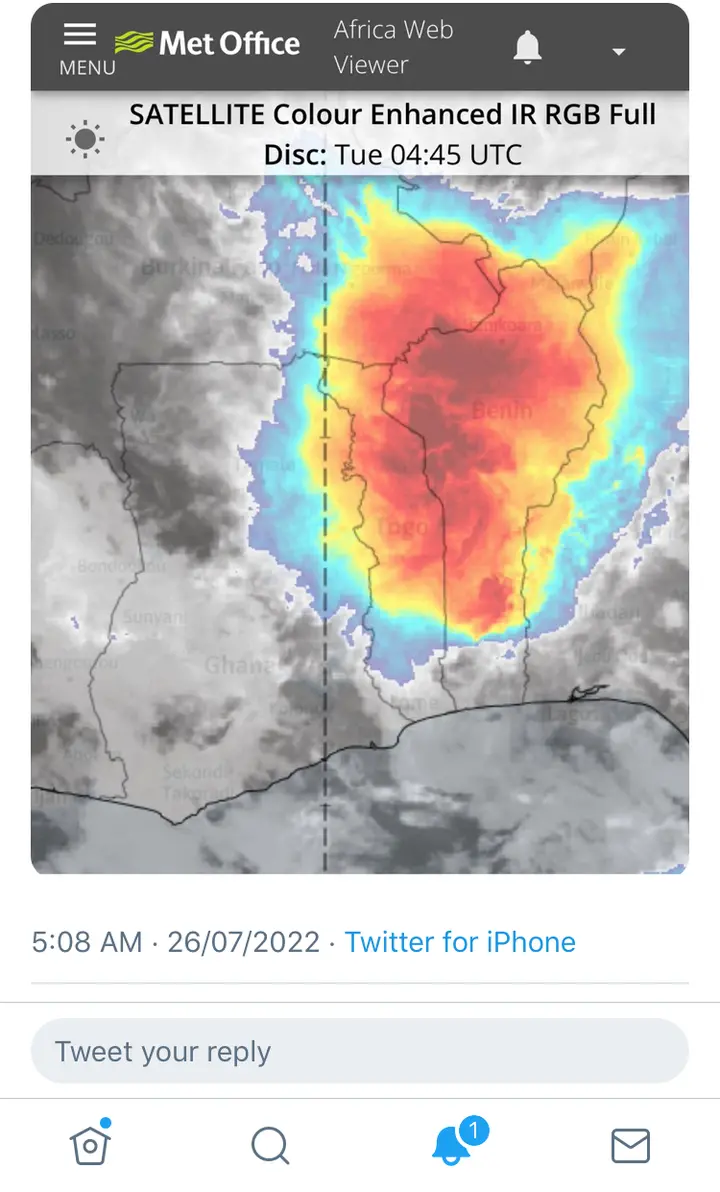 Writing from a latest updated via their official twitter page is warning served to citizens of an a detected approaching rainstorm. The rainstorm is expected to induce a scattered case of rain and thunder this morning into the afternoon over the northern and transition zones. The northern zones with these notable hotspots must be considered: Yendi, Tamale, Bolgatanga, Damongo, Nalierugu and Wa. The transition zones encompasses the stretch from the Ahafo and Bono Region as well. Also, Northeast, Upper East and Oti will be affected before drifting to the Upper West, Savannah, Bono and Ahafo regions.
The Meteorological Agency are doing very well and need to be commended in a grand style for no single day passes bye without an update of the weather over the day for the citizens is not made available. Check out some good recommendations they had from some users: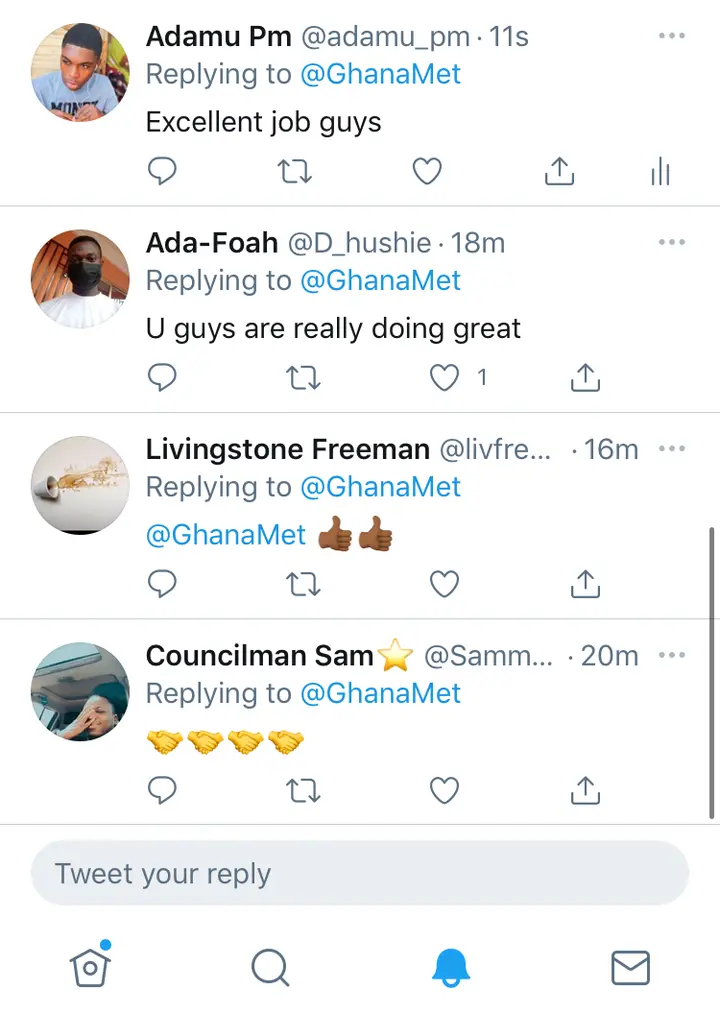 Let us all be on guard. Stay safe, good morning folks!
SOURCE: Twitter.com/GMA
About Post Author