The Daily Guide National Newspaper has confirmed the arrest of National Democratic Congress Member of Parliament for Jomoro, Honorable Dorcas Affo Toffey. The MP was picked up by armed Police together with her biological son by the Manet Police in Accra. It's However unclear about the charges been pressed on the MP.
However, the Daily Guide National Newspaper explained that the MP is already standing trial in court. After the 2020 elections, the New Patriotic Party accused the MP for holding dual citizenship. Although the court haven't given a verdict on that case, it's still pending. The circumstances surrounding the arrest of the MP currently is however very sketchy.
"The Police at Manet in Accra, are holding the Member of Parliament for Jomoro, Dorcas Affo-Toffey.
The MP who is currently standing trial in court was arrested with her son on Sunday afternoon. More soon." The Daily Guide National Newspaper confirmed the arrest few minutes ago.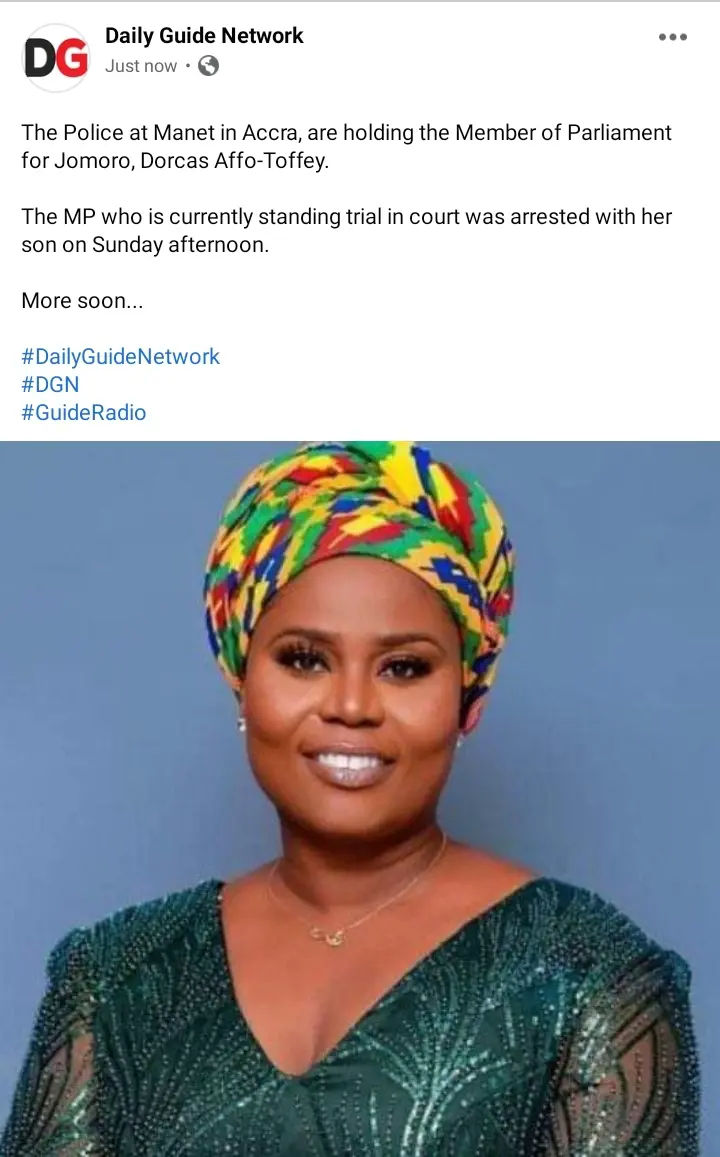 Source:Pen Sounds
About Post Author