It is sometimes strange to believe what is happing these days in Ghana. At first, we only thought Children are easily to get missing without finding their way home. But currently, adults are even victims. Another disturbing news reaching us from the Oti Region confirmed the missing of Honorable Isaac Yeboah, the former Assemblyman for Osramanae electoral area in Kete – Krachi West Municipality.
Currently, Honorable Isaac Yeboah is an Economics teacher at Krachi Technical Senior High School (KRASTEC). On this faithful Wednesday, Honorable Isaac Yeboah left home around 5am and has not returned.
His wife Madam Ofori Suzy confirmed that, her husband woke up and she taught he was going to private ( Toilet) to come and have his usual bath to school by 6am. But around 7:30am, information reached the wife that, Honorable Isaac Yeboah was walking toward an unknown destination. The search then begun around 7:30am and till now 11:00pm, no one knows his whereabout.
The information was broadcasted in Osramanae Whatsapp Group for public help and assistant.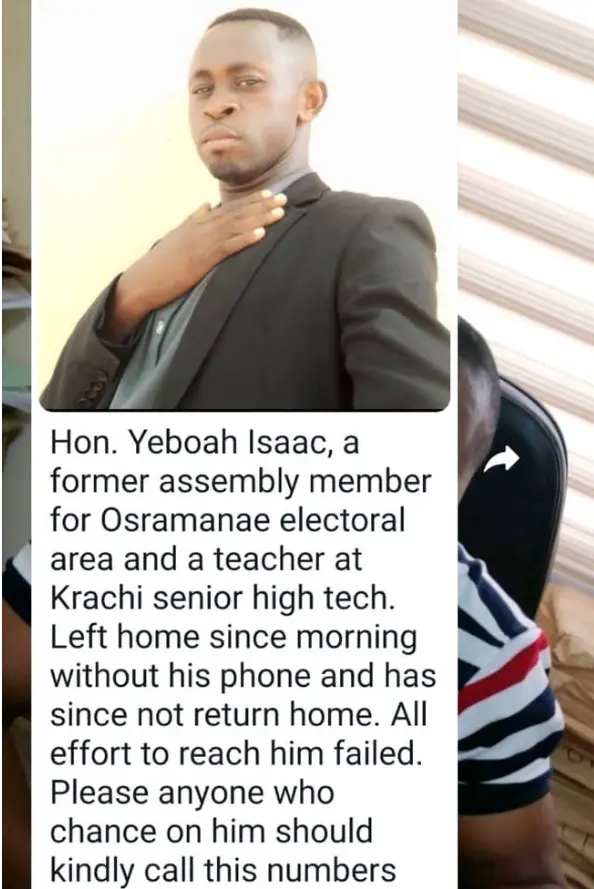 Before his missing, Honorable Isaac Yeboah took on his facebook page to ask for forgiveness of which no one can understand. Others in the Osramanae group also confirmed that, Honorable Isaac Yeboah sent the same message to them privately.
Please if anyone knows his whereabouts, kindly report to the nearest police station for his safety.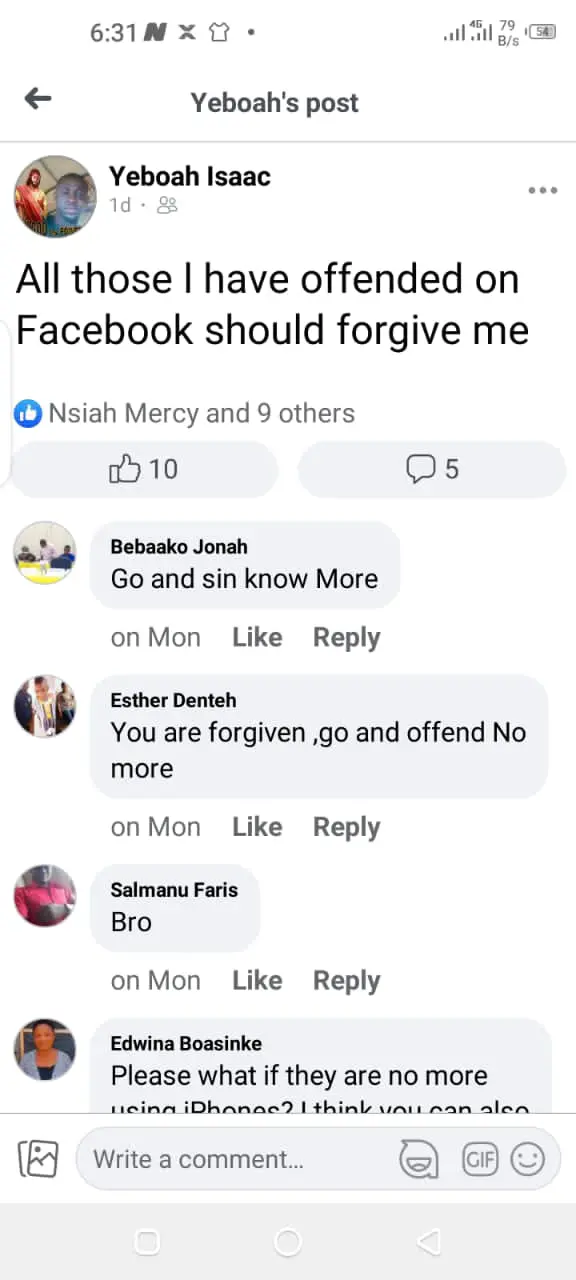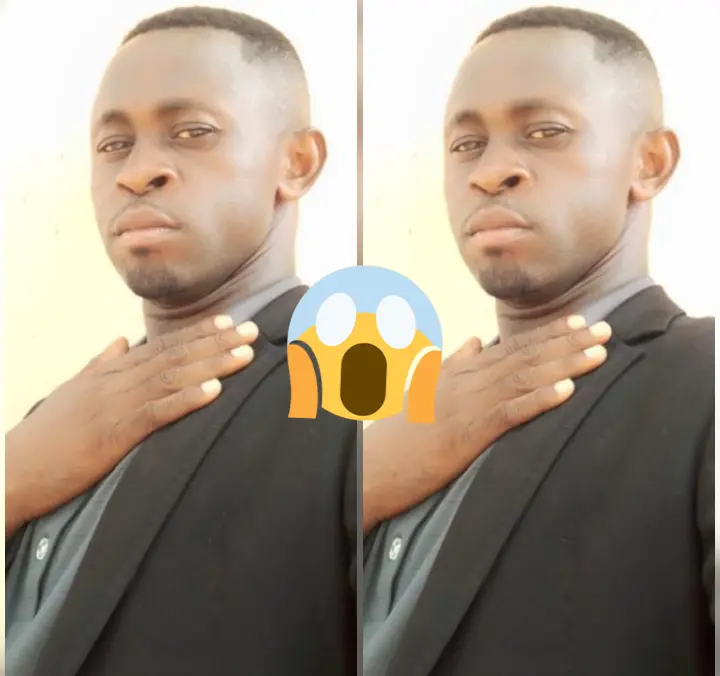 Source: Education GH
About Post Author