General News
Hot Stories
BREAKING NEWS:Sad News Of Death Hits Jomoro's MP, Dorcas Affo Toffey; Details Dropped-CHECK.
The incumbent Member of Parliament for the Jomoro constituency honourable Dorcas Affo-Toffey can be said to be in a sad moment this evening.
Her latest post on her Facebook platform does not only cause her fans and loved ones to shed tears but it will also make them to be worried about her and her day to day activities.
The beautiful and very hard-working politician from the West of Ghana has been encountering several difficult situations or problems ever since she won the Jomoro seat in the 2020 elections. She lost her biological mother in 2021 and as at today the member of Parliament is still mourning.
Just this evening, the Dorcas Affo-Toffey took to her Facebook platform to inform her fans and Ghanaians that she has just lost a son. Even though the deceased is her nephew but he consistently referred to him as her son.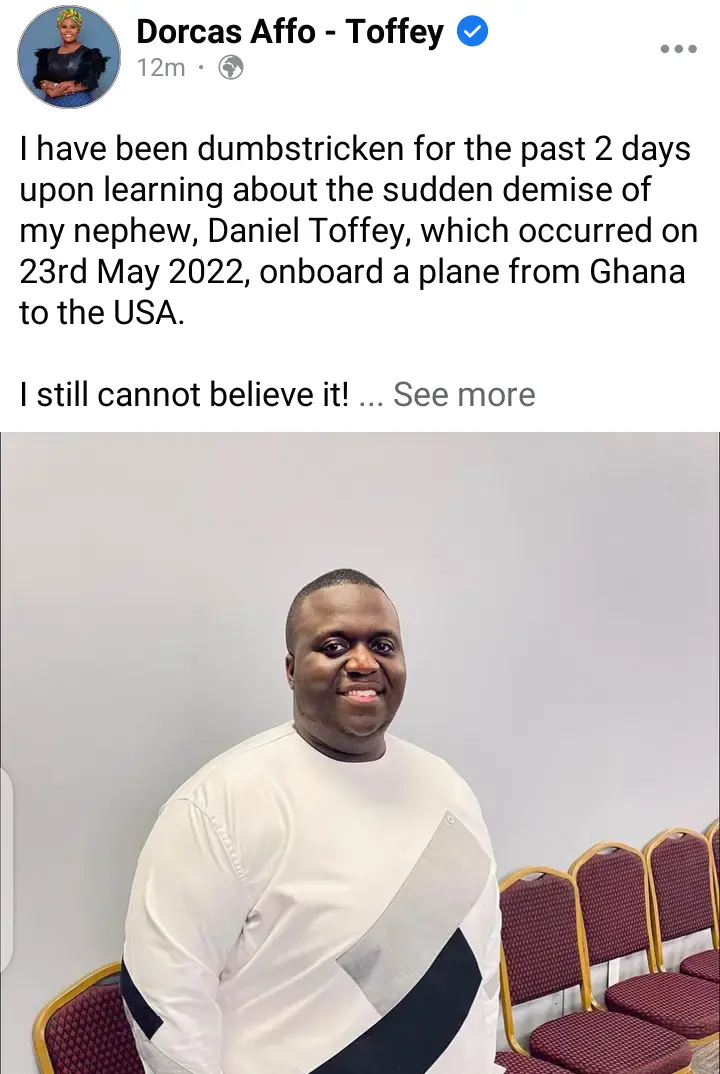 She revealed that, her nephew died when he was in a plane travelling from Ghana to the United States.
This is sad, she is currently challenging her eligibility in court and she also also encountered this misfortune. She is accused of holding a dual citizenship and this can make her lose her position as a Parliamentary and she has also lost someone close to her heart.
Source: Education GH
About Post Author