A social media user has revealed alleged corruption at the Ghana Education Service involving teacher's being charged a fee before being posted.
Eugene Hayford shared chats he had with another social media user, Poko Poko, in which he solicited for his help to get posted as a teacher.
Poko revealed he charges Ghc 11,000 for degree holders and Ghc 9,000 for diploma holders to get them posted wherever they liked.
According to him, he can get you a posting to a region/district of your choice and to teach your preferred subject.
Hayford shared screenshots of their chat on social media and implored GES and the Ghana Police Service to take action.
"Pardon the typos, I typed in a haste. This would be a test of our system and of those who are paid to protect it. The public shall bear witness to my lodged complaints. Ghana Police Service and Ghana Education Service I am mentioning you again in this post, because I don't want my notifications to go unnoticed. Please refer to your inbox. I'm off," he wrote.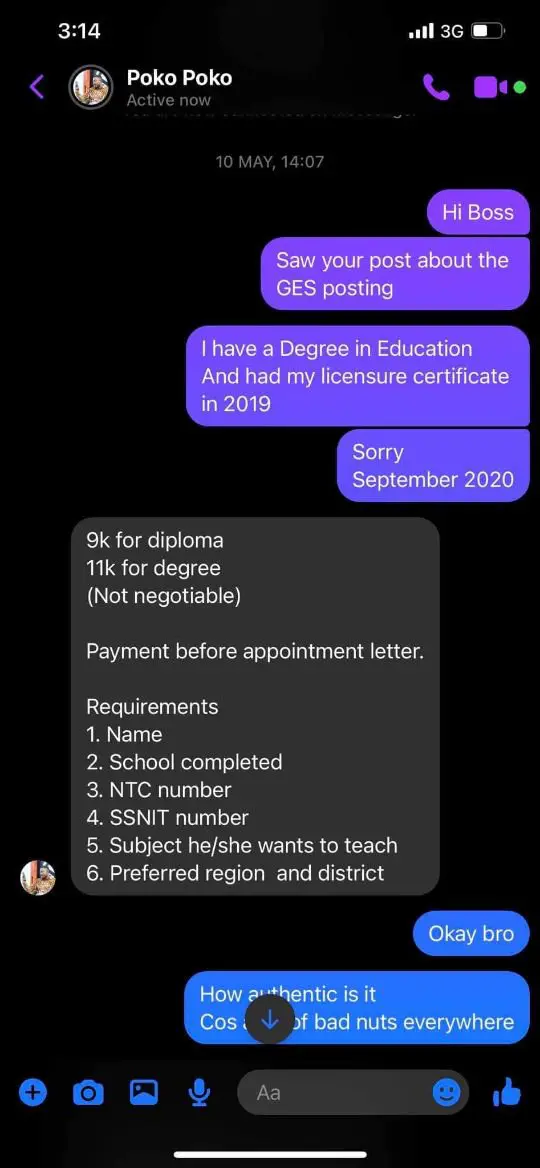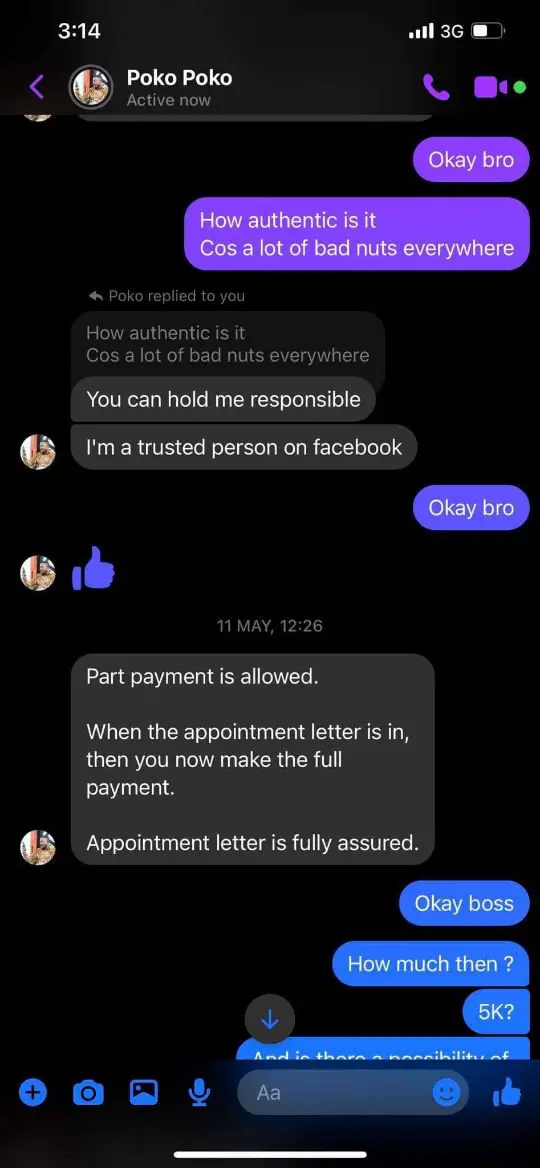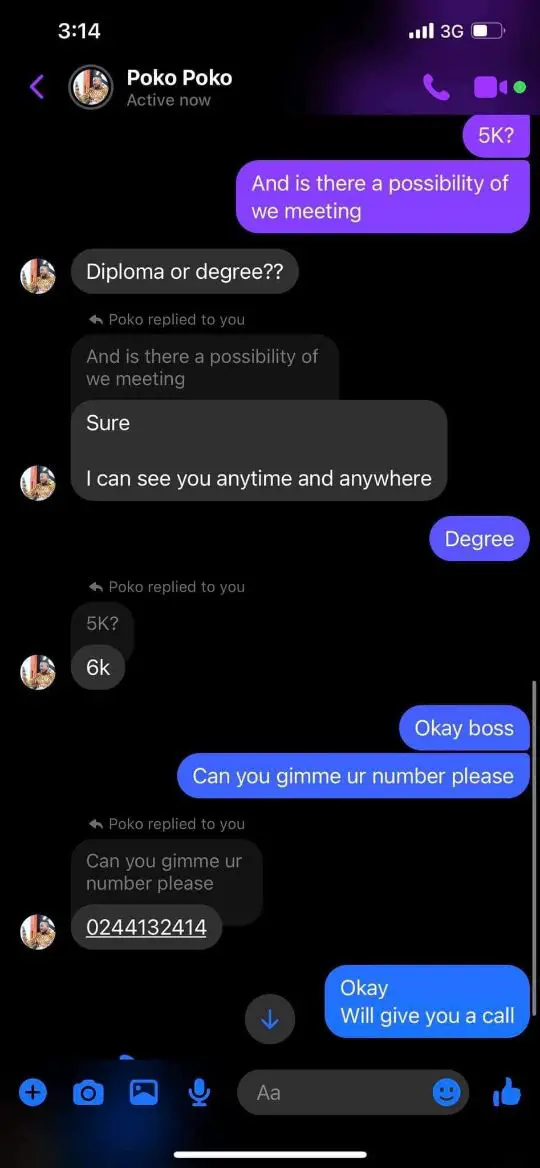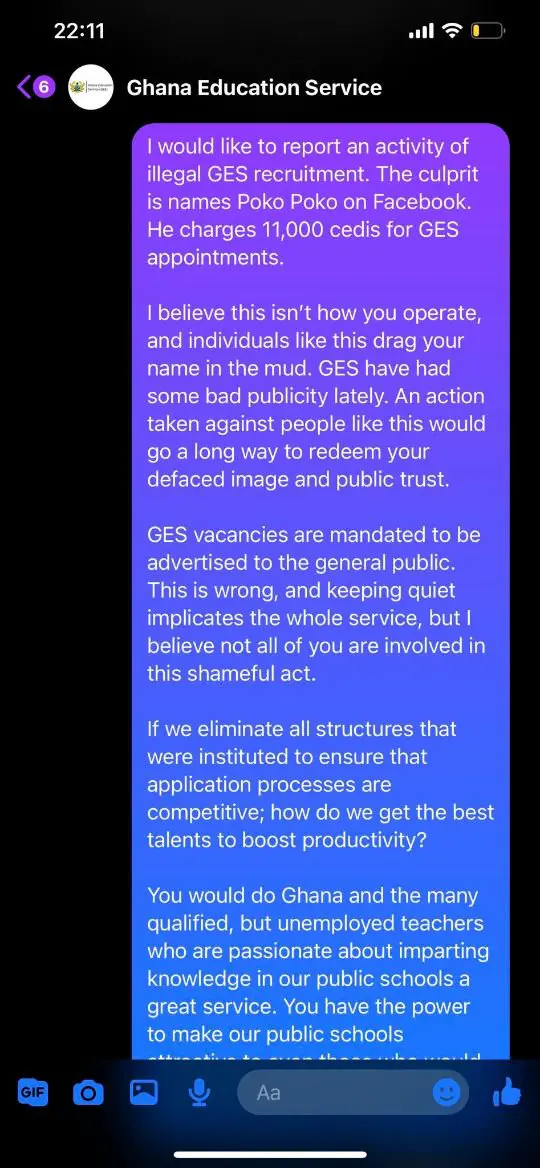 Meanwhile, Poko Poko replied with a rant attacking Hayford for trying to expose him.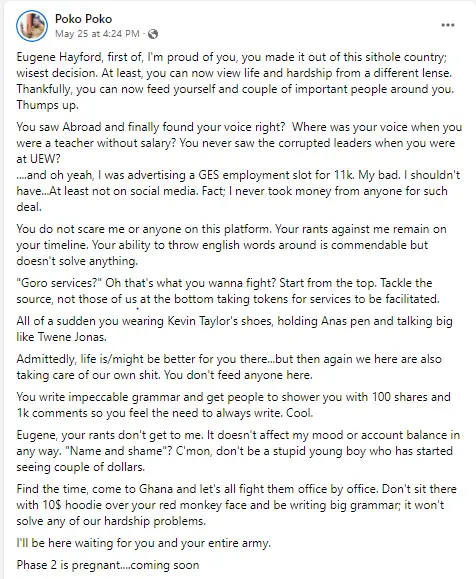 Multiple qualified professionals in Ghana fail to get the postings they need after spending money getting trained due to our broken system and our a select few choose to profit from it.
Unfortunately, I think we all know nothing is ever coming of this – because those with the power to do anything are even more corrupt than those below them.
Source:Ghanacelebrities.com
About Post Author