Just about two day ago, news from Wa indicate that two lovers were brutalize after videos of victim's having a good time causes a stir on social media. It is quite unfortunate that, the punishment which was released on them was very harsh.
Few hours after, the Ghana police service also released a statement suggesting that, 3 persons have been arrested for brutalizing the victims. Base on the arrest, the youth in Wa got angry and vent their anger on the Police officers who arrested their colleagues for punishing victims.
The incidence have become intensed and the Angry youth protest against the police to released their comrades. This have generated another level of chaos between the youth and the police in Wa.
The police deem the action as riot therefore, there is the need for immediate arrest of some of the protestors. According to the new released by the police, 25 (twenty) young men have been arrested for causing riot in Wa.
See The Post From Police Below.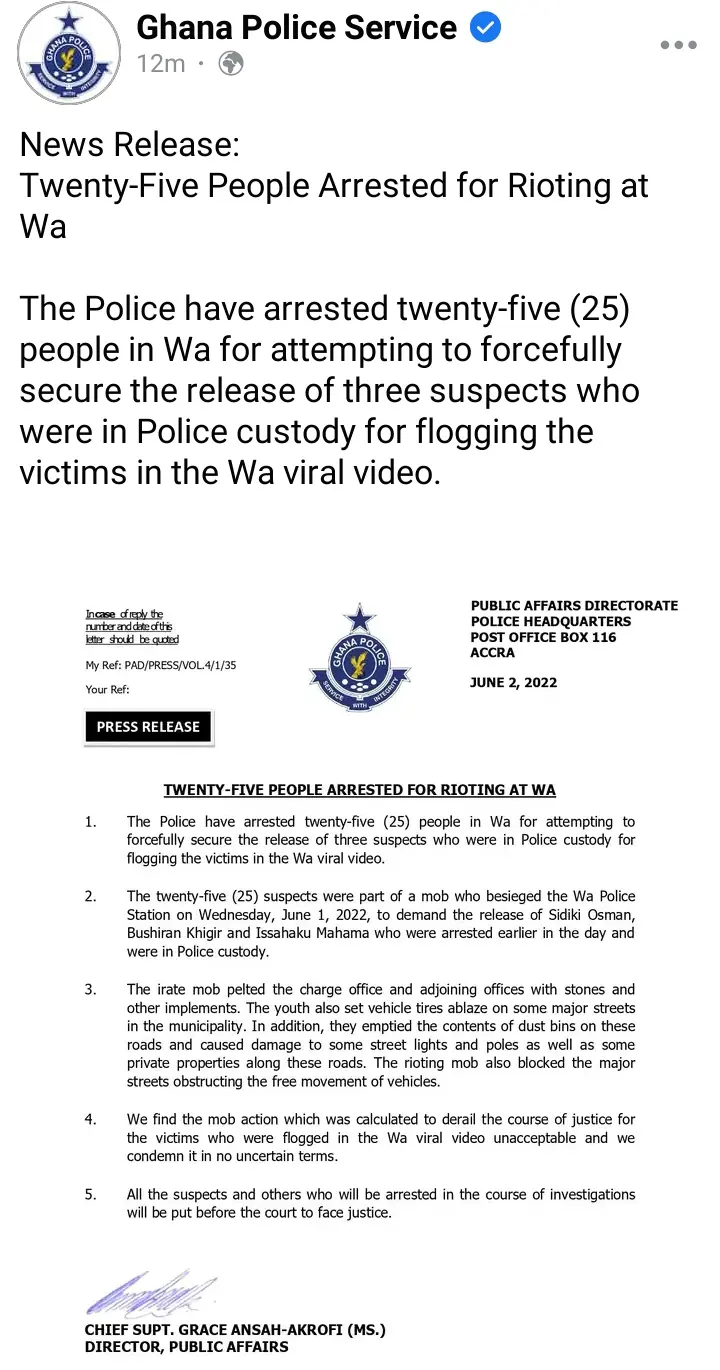 Source: Education GH
About Post Author