The rains have set in and they are doing extraordinary this time around. In the previous years, natural disasters which happened that claimed lot of lives were very few but this year, things have changed. Anytime it rains, flooding will be recorded somewhere in the part of the country destroying lives and properties. This makes the citizens furious whenever they say we the clouds change in a state possible for the rains to drop.
Reporting from the Ghana Meteorological Agency via TV3 news, signals of a mass approaching storm has been identified stretching from the northern belt.
Again, these approaching storm is expected to cause heavy rains between later in the day between 2:00 pm and 4:00 pm. The impact would be felt in the middle sector and the transition areas including Yeji, Dambai, Tamale, Ketakrachi, Akatsi, Hoehoe and Kpando among others.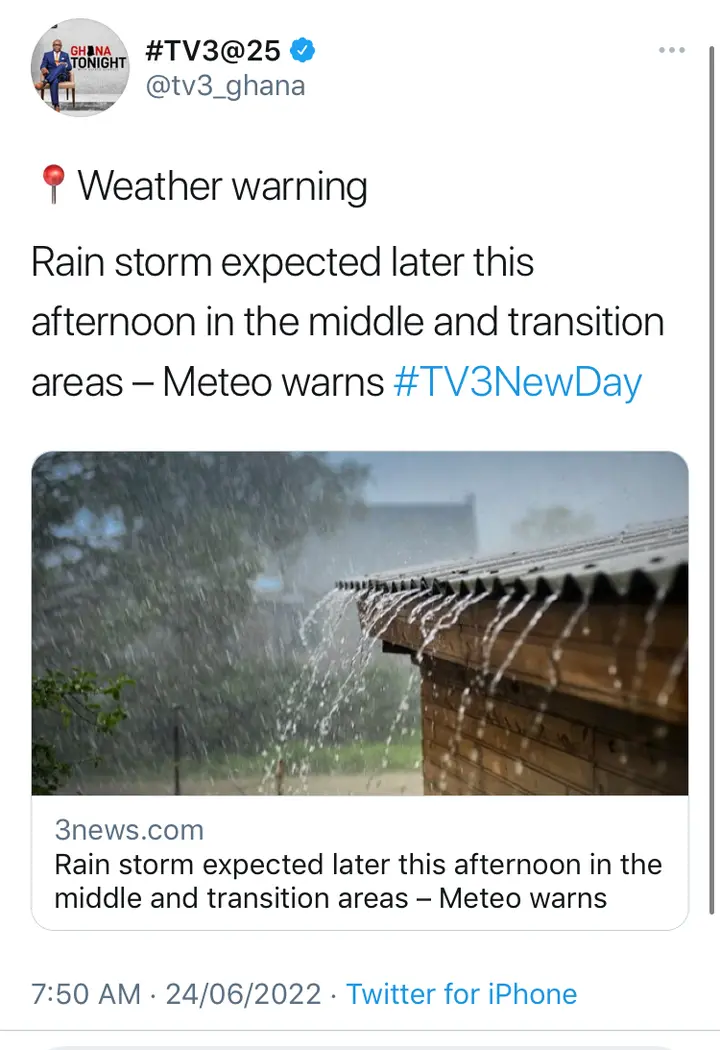 Ghana Meteorological Agency via TV3 news also warned the general public of desisting from general outdoor activities such as Friday night enjoyment and the others because there is a high possibility of interruption by the rains and other negative impacts.
In relation with the rampant flooding this year what is your opinion of possible factors causing them? Is it bad drainage system, attitude of Ghanaians? Let your opinion be heard in the comments section below. Have a nice day!
SOURCE: Samuel Afriyie Owusu|3FM|3news.com|Ghana
About Post Author