The New Patriotic Party now is set to run the party election to choose competent members to lead the party collectively into victory in the upcoming general elections in 2024. The party's elections for the national offices is said to take place between 15th July to 27th July at the Accra Sports Stadium.
Following the release of the elections date is the official approval of the aspirants by the party's National Elections Committee chaired by Mr. Peter Mac Manu.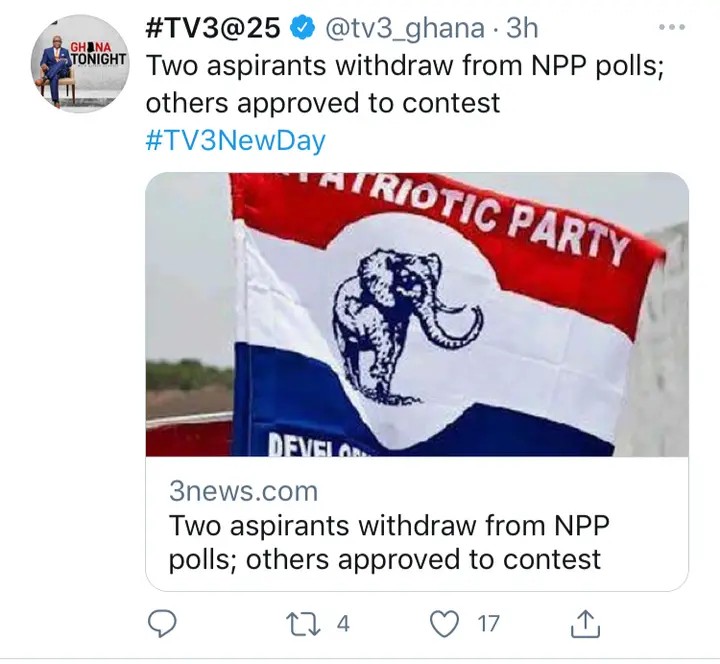 The positions which will be voted on in July includes; National women's and youth organizer, Nasara coordinator, Chairperson and others.
Reporting from the party's camp via TV3 news indicates that, two aspirants have backed out of the race due to some reasons. Two prospective aspirants, Abena Osei Bonsu and and Klinsman Karikari Mensah Tumfuor initially were to contest for the position of National Women Organizer and National Youth Organizer, respectively but have rescinded their decision to contest.
This was after an extensive discussion with the prospective candidates and the interrogation of their documents, a statement by the party on Thursday June 23 but this as a reason has not still convinced the party members on the backing out of the above aspirants.
Find below the full list of aspirants as shred by the party's election committee: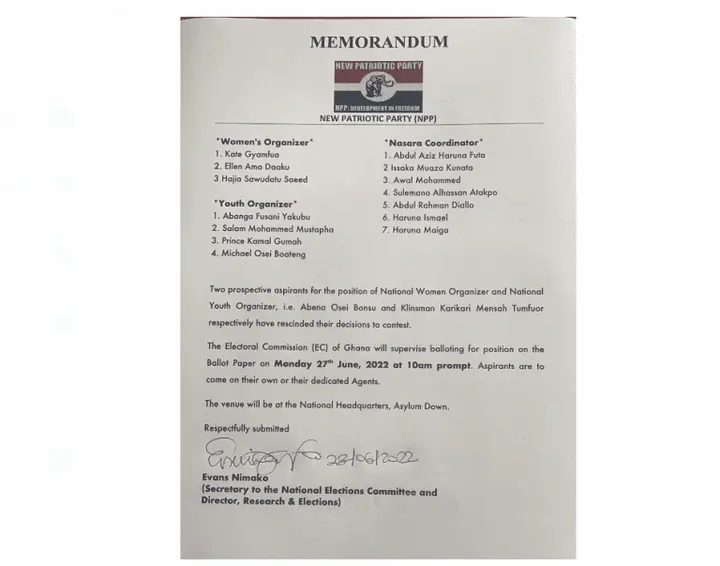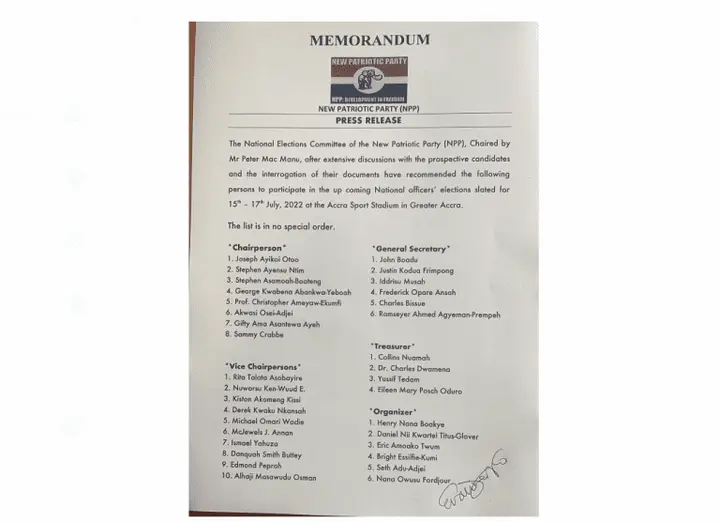 SOURCE: TV3 News/Twitter.com
About Post Author