General News
Hot Stories
By The Time Paul Adom Otchere Will Be Done With Me, I Will Become A Cripple-Oliver Barker Reveals-CHECK.
Today on Good Evening Ghana show, the host of the show has announced that he is set to do a touch screen analysis on Oliver Barker Vorwamor. And as expected, the touch screen analysis will centre on the intent of Oliver Barker to stage an armed demonstration.
After making a mockery of himself, so called fix the country convenor now begs the general public who sensibilities he has grossly offended with his deviant behaviour and violent attributes. His friends have denied their participation and now, they know him for who he is. Touch screen on the lessons learnt. Let us keep Ghana's democracy intact. We fought for it".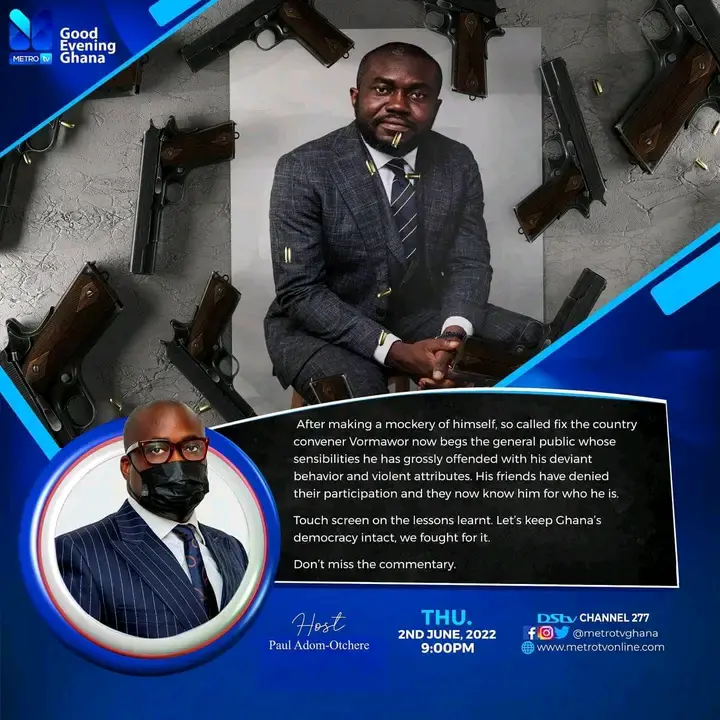 Whiles reacting to this, Oliver Barker Vorwamor dropped his expectations on the upcoming show. He anticipated that after Paul Adom Otchere is done with him on his touch screen analysis, he will be crippled.
"I am expecting to be told to repent. Or maybe he will splash holy water on me", Oliver Barker envisaged.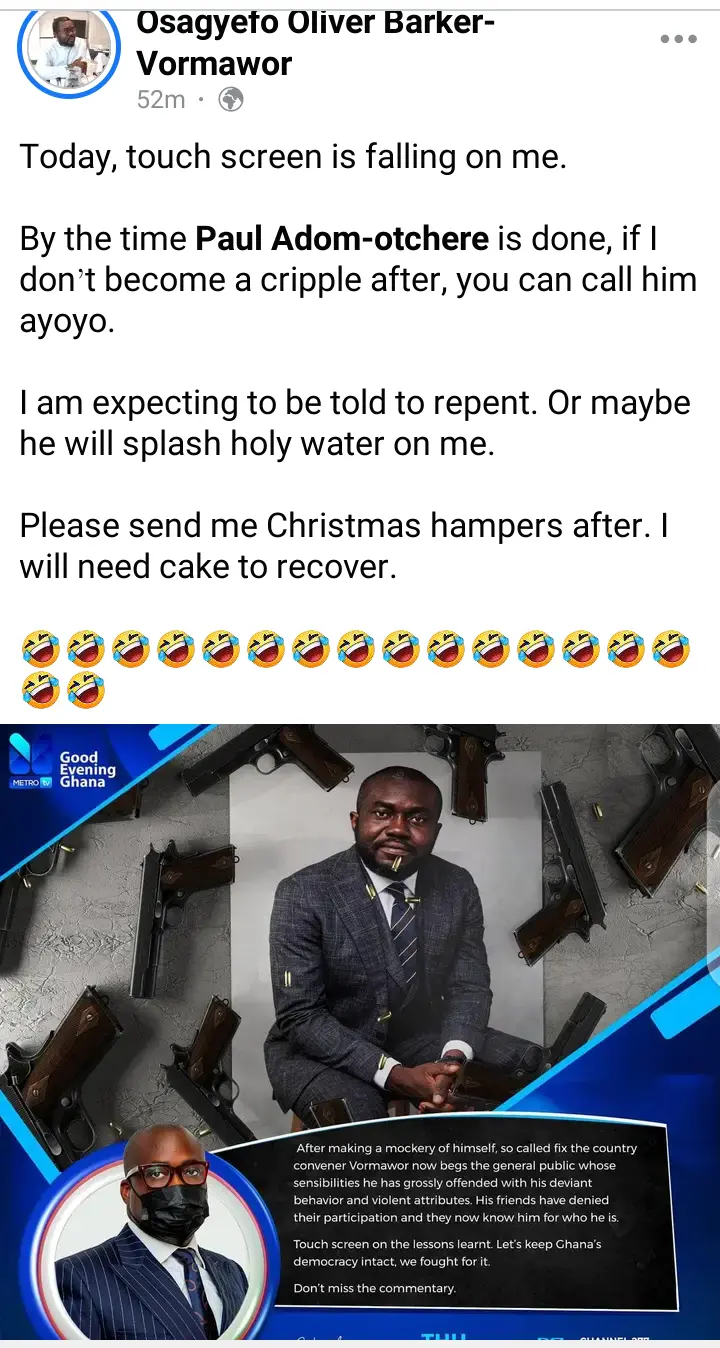 Source:Gentle Blogger
About Post Author