Fix The Country convener, Okatakyie Afrifa Mensah has dropped some revelations about Captain Smart and revealed the problem he has with Captain.
Speaking on TV XYZ this morning, Okatakyie Mensah clearly revealed that he has some problems or issues with Captain Smart. He explained his point by stating that Captain Smart is sometimes inconsistent. He added that Captain Smart can make a statement today and apologize the next day for making such statement. According to Okatakyie Mensah, that is the problem he has with Captain Smart.
He however defended Captain Smart and made it clear that Captain Smart has never taken a dime from any politician in Ghana. He added that some politicians even tried to give some monies to Captain Smart so that their intended demonstration would be called off but Captain Smart denied such money. He added that Captain Smart is a good man but he is sometimes inconsistent with most of his statements.
Click here to watch the video.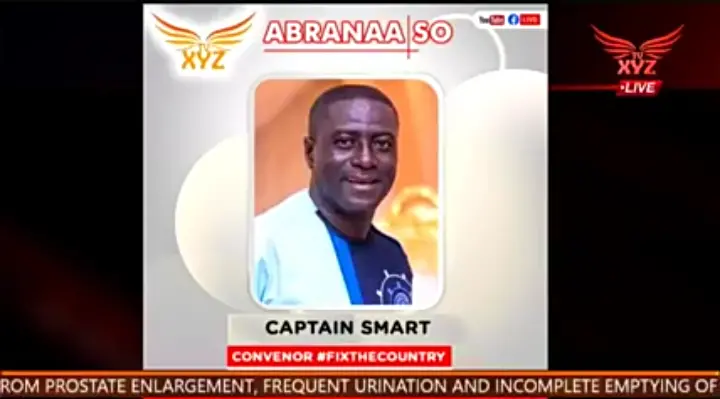 This comes after the FixTheCountry demonstration which was dated today(4th June, 2022) was called off by the Ghana police following an inappropriate request by the group. The group asked the police to allow them to be armed while they demonstrate against the government.
Thanks for reading.
Source: Operanews
About Post Author