General News
Hot Stories
Captain Smart Removes His Shoe On Live TV:Make Serious Revelation About Okyehene Sharing Money-CHECK DETAILS.
A video has surfaced online which has captured the paramount chief of Akyem Abuakwah, Nana Amoatia Ofori Panin sharing money with people. The undisclosed sum of money is believed to have been distributed to pupils of a certain school with some of them receiving 20 cedi notes. This kind gesture has generated a lot of controversies online and Captain Smart, the ace broadcaster has explained it.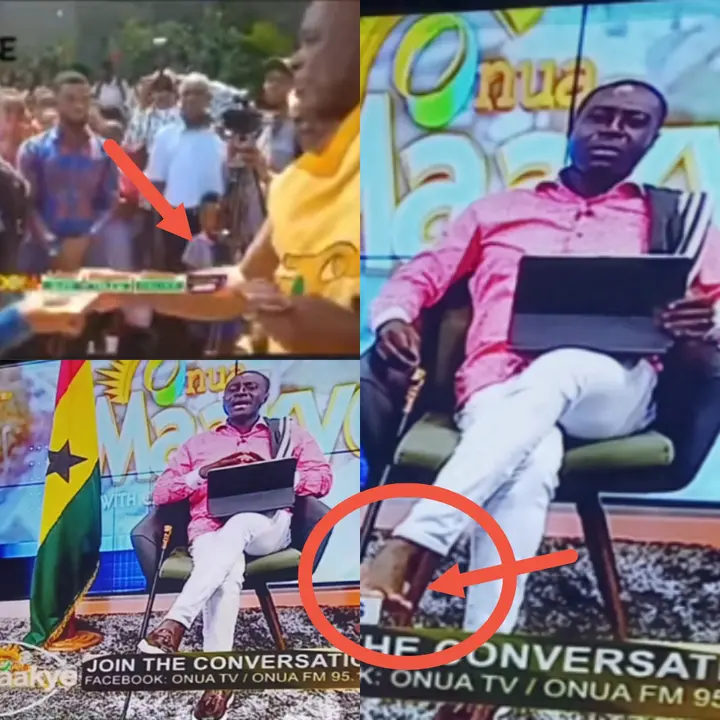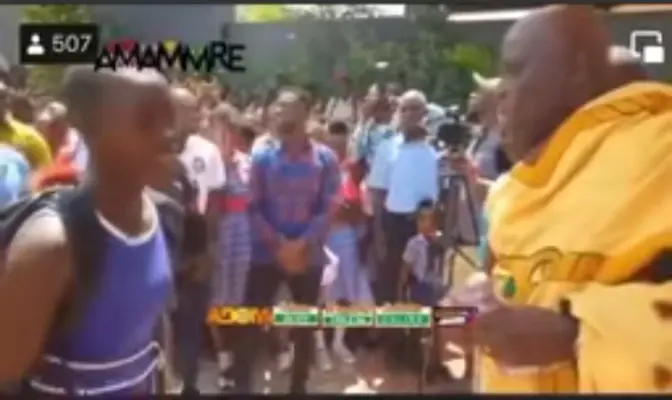 The morning show host on Onua Tv who also doubles as a linguist on his usual rantings took the opportunity to clarify why chiefs share money in Ghana. He opined that traditionally, there is nothing wrong with what he did because any money he shared is believed to have come from the stool.
Since He wore his kente cloth, it is by the customs of the land. It is this initiative that the whites copied and termed, child support.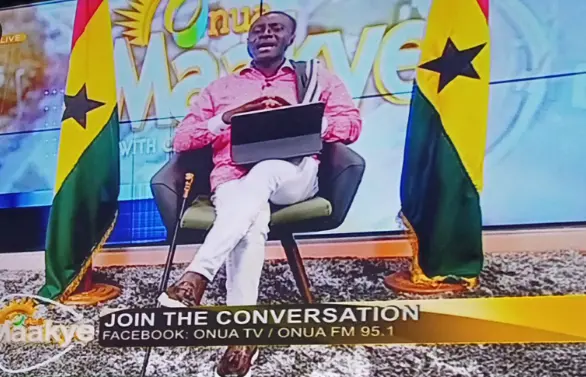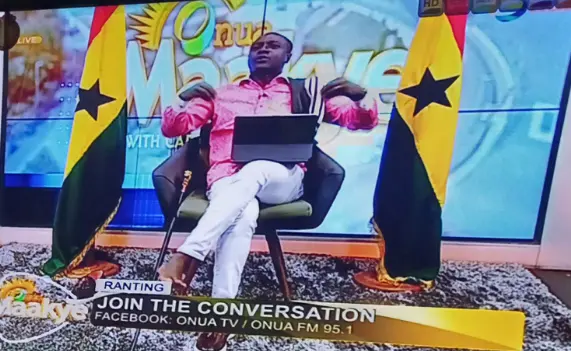 He added we should kindly remind the president that, Ghanaian school children need child support. In conclusion, he said, "when the shoes of a chief are removed, it simply means he has been dethroned. Ideally, what the chief did is part of the customs and traditions of Akan and let no one think this is bad.
Source:Onua TV
About Post Author