General News
Hot Stories
Captain Smart Storms Prophet Kofi Oduro's Church To Give Him This Message; Details Dropped-CHECK.
Host of Onua Maakye on Onua TV, Captain Smart has today, Sunday, 12th June, 2022 paid a visit to Alabaster International Ministry. The head pastor of the church, Prophet Kofi Oduro welcomed Captain Smart into this church and gave him the platform to speak to his church members.
Captain Smart began by appreciating the opportunity given to him by the pastor.
According to Captain Smart, Prophet Kofi Oduro is one of the pastors in Ghana he listens and admires so much He added that Prophet Kofi Oduro is a God fearing man. He encouraged the church members to listen to him always because he is a man sent by God.
Captain Smart didn't end there, he gave a song ministration to praise God at the church premises. He added that Ghanaians the kinds of pastors like Prophet Oduro so that things would be done in the right manner at all times in the country.
Prophet Kofi Oduro congratulated him and asked God to bless Captain Smart as well.
Click here to watch the video.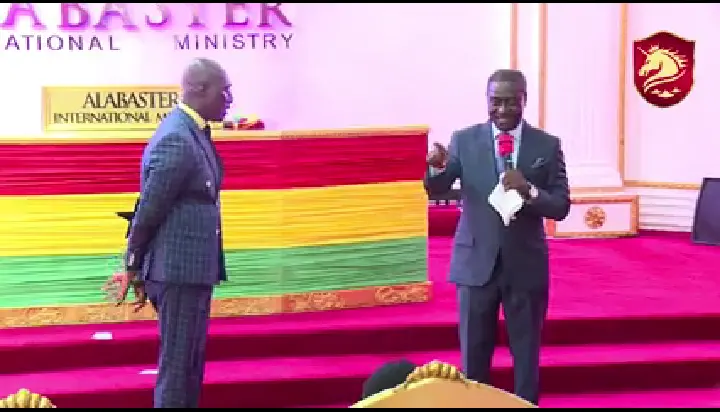 Thanks for reading.
Source: Operanews
About Post Author