General News
COVID-19: Photos From The Burial Of 5 COVID-19 Victims In Accra.
The COVID-19 deaths are gradually increasing in the country but not
as compared to the recoveries. This happens to be good news but we must
not let our guard down since we have not even in a halfway concurred it.
Recently on this Thursday, The Public Health Directorate of
the Accra Metropolitan Assembly (AMA) carried out burials of 5 new
deaths out of COVID 19 adding up to the initial of 16 burials. The
exercise leaves 27 outstanding bodies yet to be disposed of by AMA.
a very closed source revealed that the five bodies were from the 37
Military Hospital and Greater Accra Regional Hospital morgues.
Meanwhile, 48 persons have so far died from the disease with more than
10,000 others infected.
Pictures captured during the burial are provided below, check them out: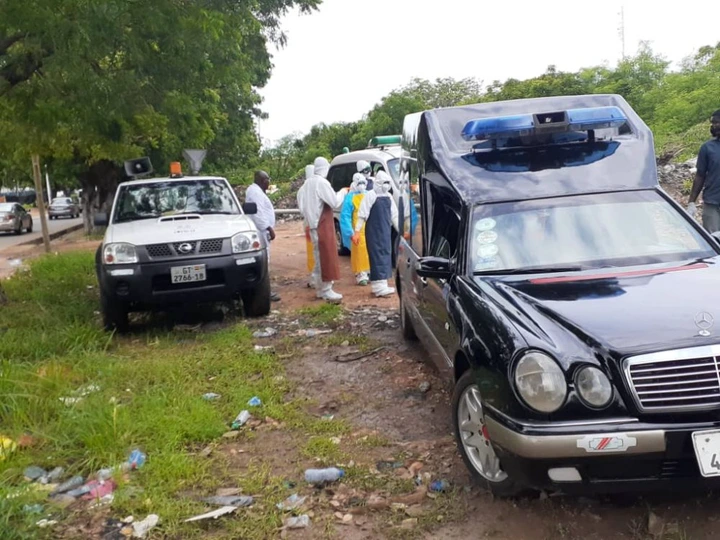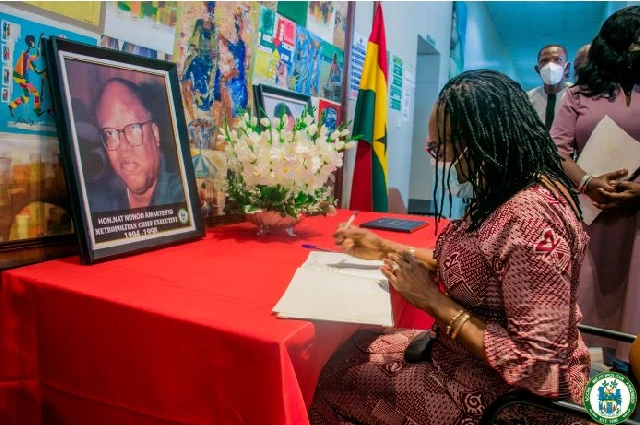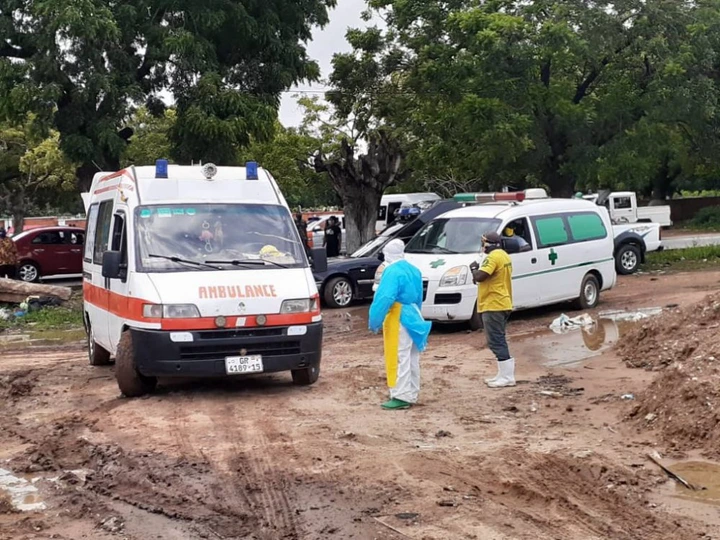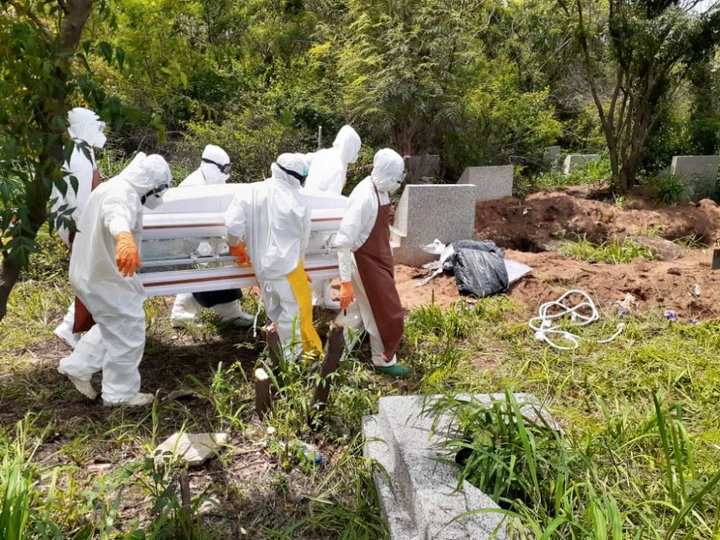 About Post Author