One of the most followed and most interested project which is ongoing is the national cathedral. People are not interested because they want it but because the majority of Ghanaians are against it.
There have been several submissions by government on where funds for this project have been allocated. Most of these fund allocations have resulted in whooping millions of cedis and people are not happy with it.
According to government, the launch of the cathedral in the United States featured people like gospel artiste, Sonnie Badu. Sonnie Badu was alleged to have taken $50,000 dollars during the launch for his performance. All of these claims have been claimed false by the gospel artiste which raises more concerns.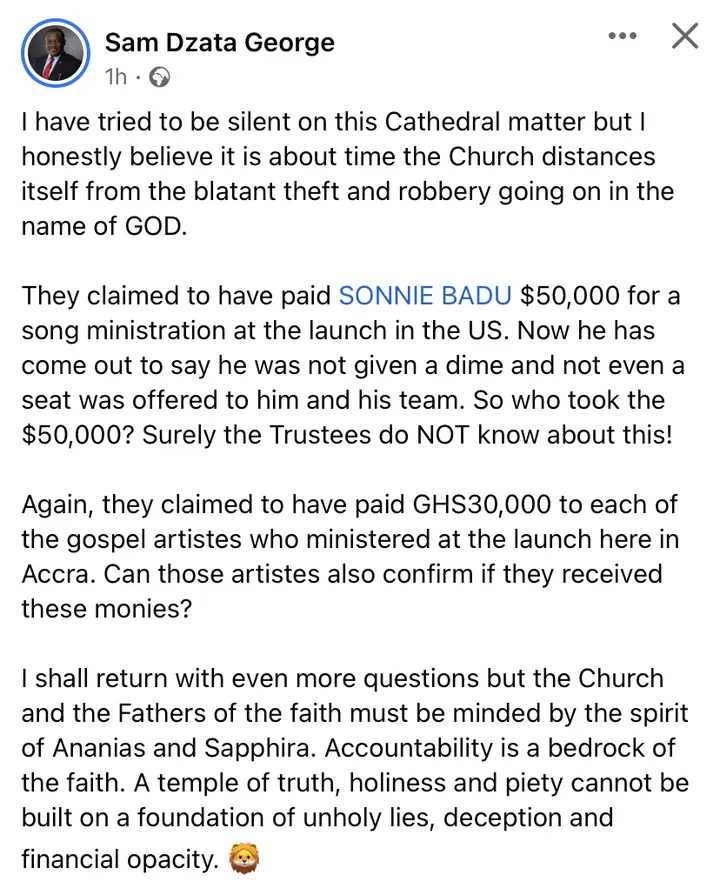 Sam George who has been again the building of the cathedral has spoken against the act and has urged all other artistes who were alleged to have taken ¢30,000 in Ghana to speak up so that Ghanaians know what is going on. The question being asked is that, where is this money going to? If Sonnie Badu was not paid this amount then who received the funds?
Source: Operanews
About Post Author