Armed robberies are not ready to surrender their wicked operations. They are always targeting innocent Ghanaians to attack and rob them for their hard earning monies. Kwadwo Dickson and Nana Yaa Oduro drops another sad news from the Ashanti Region kumasi.
The report indicate that, around 12:30 this afternoon on Friday 20th May 2022, unknown armed robberies using a private car, attack a business Woman at Kumasi Tech Junction. The armed robberies did not have pity on the woman, but they went further to inflict pains and wounds on the business Woman as they go away with her hand bag full of money.
Angel TV presenter who was reporting the news from Ashanti Region, made it clear that he even used his car to chase the armed robbers but he they escaped from his site.
Photo of the victim ( Business Woman).
Kwadwo Dickson and Nana Yaa Oduro were astonished to hear that, the business woman was robbed at this afternoon in the site of everyone at the junction.
The case was reported to the police officers at Tech Junction to carry out the necessary investigation in other to arrest those notorious armed robbers.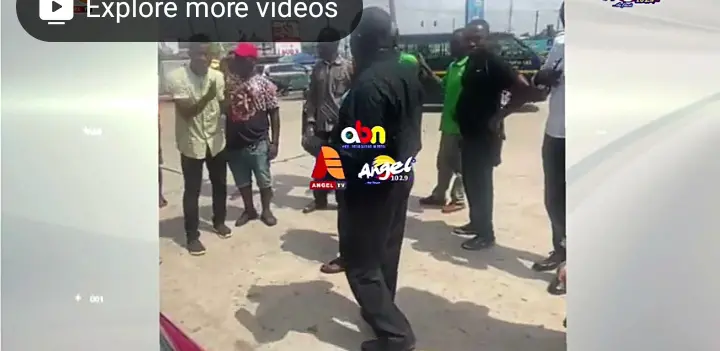 Watch the video below by using the link provided.
https://www.facebook.com/Angeltvnews/videos/2187191041455216/?app=fbl
Source:Angel FM
About Post Author