General News
Hot Stories
Death At Kotoka:Angel TV's Ohenmaa Sakyiwa In Trouble As Emelea Van-Eck Boldly Challenge Fact-CHECK DETAILS.
After the Ghana Airports Company Limited confirmed the death of a traveller at the Airport Clinic, Angel TV's Ohemaa Sakyiwa fell into the troubling hands of some social media users.
Her problem being that she linked the Airport's press release directly to Paul Adom Otchere's Office which wasn't true. She became too personal to say that the press release was coming from Paul Adom Otchere instead of Ghana Airports Company as an institution.
Ohemaa Sakyiwa's trouble started after she shared a challenging and Disputive facts by one Emelea Van-Eck who claimed that the Ghana Airports Company lied in their press release.
According to Emelea Van-Eck, the person whom the Ghana Airports Company claimed dead at the Airports clinic actually died at the arrival gate. Emelea added that, there were no first aid kits, no defibrillator, no oxygen kit nor ambulance to save the dying man.
Emelea further alleged that, after the death of the man, that was when a medical person and a nurse arrived with some boxes full of paracetamol and plasters.
" Choose which one you believe. Mind you, the one on the letter head is from Paul Adom Otchere's Office" Angel TV's Ohemaa Sakyiwa captioned Emelea Van-Eck's explanation. And that was when her trouble started.
By the way, as a professional journalist, why should she link a press release from an institution to one particular person? With Emelea Van-Eck's explanation, how do you take it ?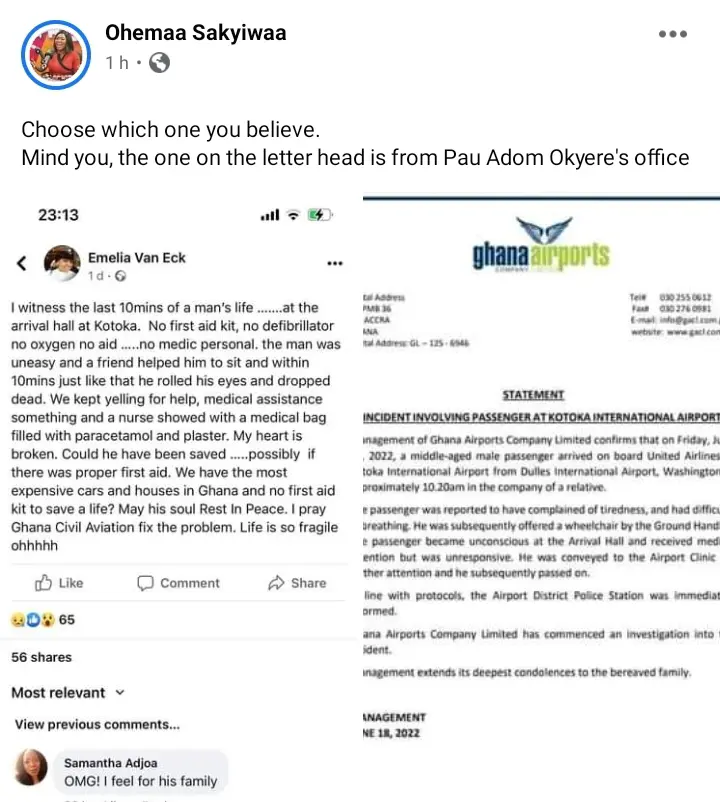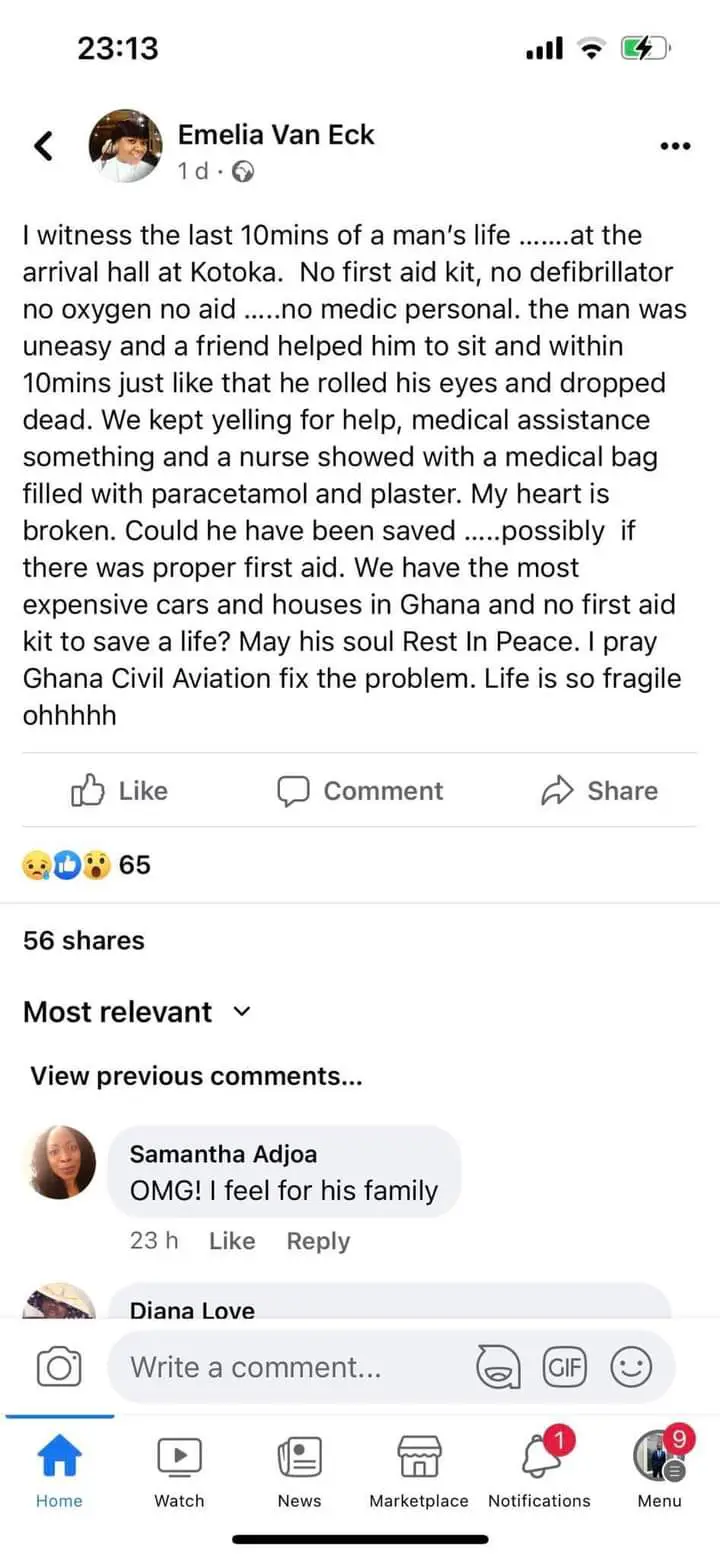 Source:Pen Sounds
About Post Author