A Takoradi based doctor reportedly Stormed the Sekondi courts in a very bold manner with his medical report aimed at exposing the Ghana Police Service.
According to Connect FM, the report which was verbally explained to Counsel Ebo Donkor revealed that, 53 years old Joseph Entsie never committed suicide. However, his death was as a result of an extreme force of violence which ruptured his lungs.
Over the months, the Ghana Police Service announced that, 53 years old Joseph Entsie committed suicide in his cell with his jeans trousers. Before his death, this promising young man was a Taxi driver at Fijai. He was arrested by the police on some allegations which they couldn't substantiate. Later, the young man was found dead in the cells.
The family of the deceased are in court with the Ghana Police Service to seek justice for their beloved Joseph Entsie. Per the revelation by the doctor, we are patiently waiting for the next action by the court.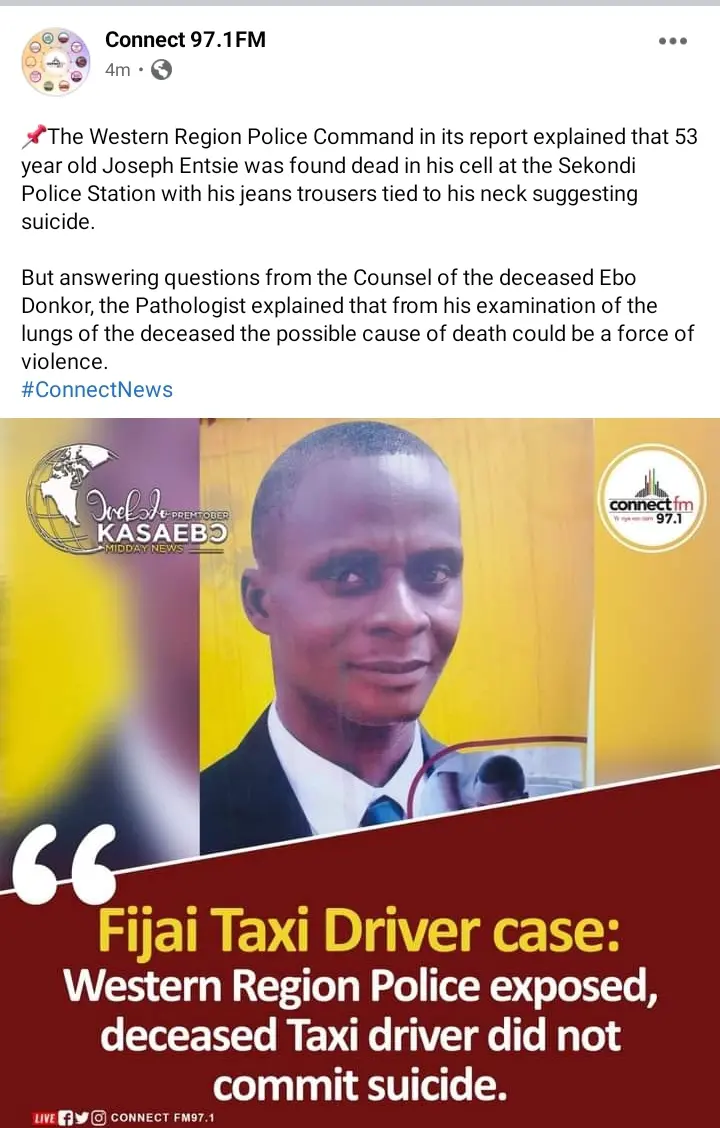 Source:Truenews
About Post Author