Information slighted on the internet as posted by NDC web today revealed that, Paul Adom-Otchere borrowed Togbe Afede's XIV 7 series BMW for his wedding on Friday 30th December, 2005.
It's also aledged that, Togbe Afede was the one who paid most of Paul Adom Otchere's school fees at the law school.
he eventually failed to become a lawyer because he couldn't pass his exam. In life we have to be careful not to be ungrateful to the hand that has fed us before.
Paul Adom-Otchere is currently the Board Chairman of Ghana Airport Company Limited (GACL) and his wife is also given appointment as Deputy CEO of Ghana Exim Bank by Nana Addo Dankwa Akufo-Addo.
Below is a screenshot of the above information as captured on Facebook.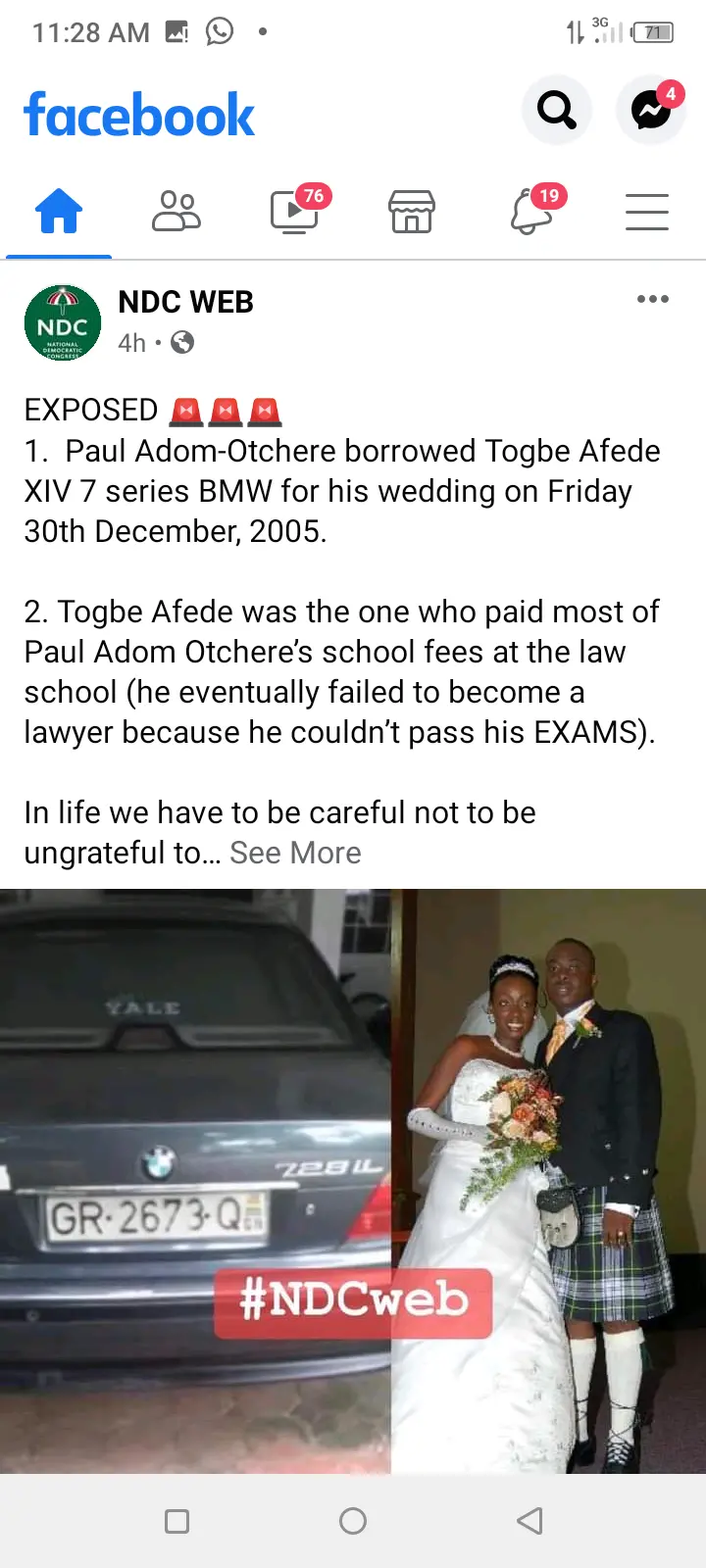 Thank you for reading this article. Don't forget to share this to your friends and family. Like and comment for further discussion in the comments section. You may click on the plus follow up button to follow up on me.
Source: NDC web.
About Post Author