Today happens to be a day which has been dedicated to all fathers across the globe. For this reason, churches, media houses and some celebrities have taken it upon themselves to make this day a memorable one.
US based Ghanaian journalist, Kevin Ekow Taylor has dropped a picture of of his father of social media. This is the first time Kevin Taylor has dropped a picture of his father on social media.
According to Kevin Taylor, his father is a Paramount chief in the country. He however failed to drop the name of the town in which his father rule as chief.
"Happy Father's Day To My Dad. Paramount Chief of……. I won't say the rest" he said.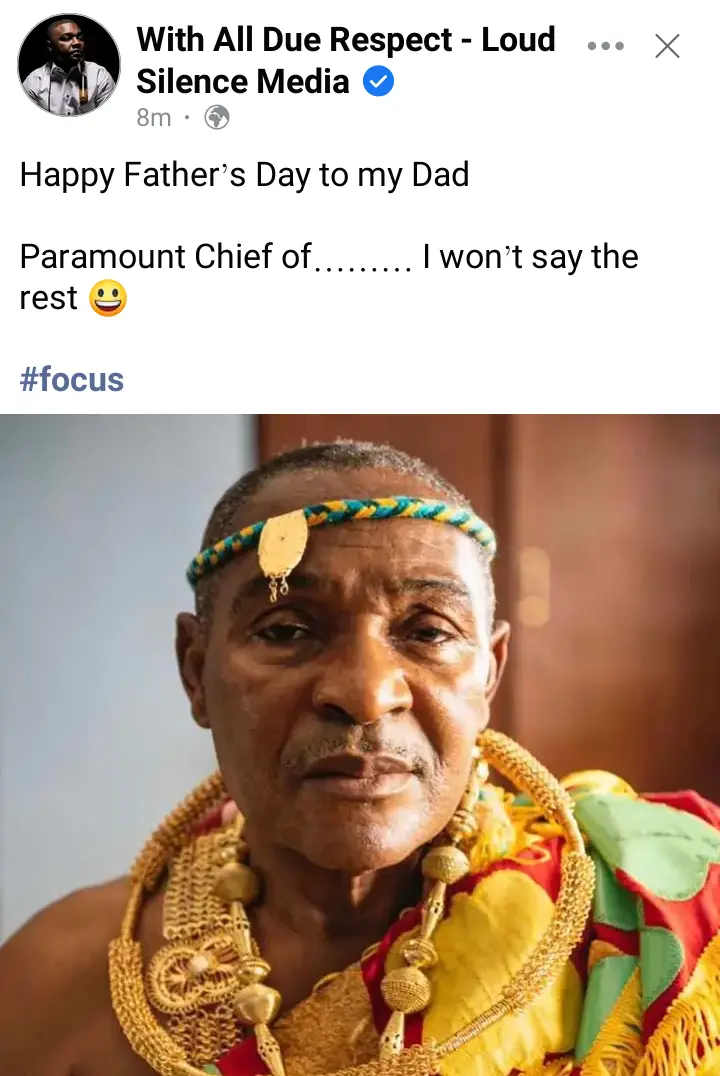 Some Ghanaians have reacted to this and below are some reactions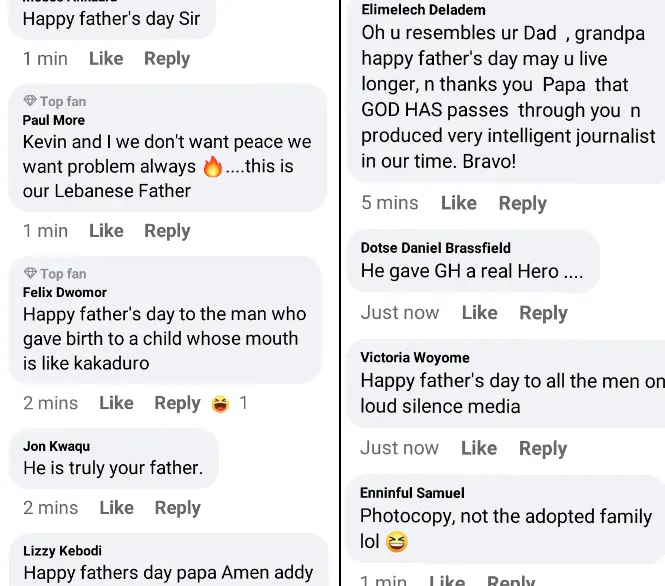 From the reactions above, some Ghanaians are happy to see the picture of Kevin Taylor's father. They wished him long life and also prosperity. Others, however do not believe if the picture which was dropped by Kevin Taylor to reveal his father is indeed his real father. They believe that the resemblance between the two doesn't really match.
What do you think about this? Comment below your opinion on this. Like and also share. Follow me for more interesting articles.
Source: Operanews
About Post Author