Ghanaians have reacted massively to the new Jersey for the senior National team, the Black Stars of Ghana.6
The Jersey will be used to play the 2022 FIFA World Cup. This will be the home jersey of the team. The Jersey is white and has the logo of GFA in it.
Ghanaians have reacted to this and below are some reactions.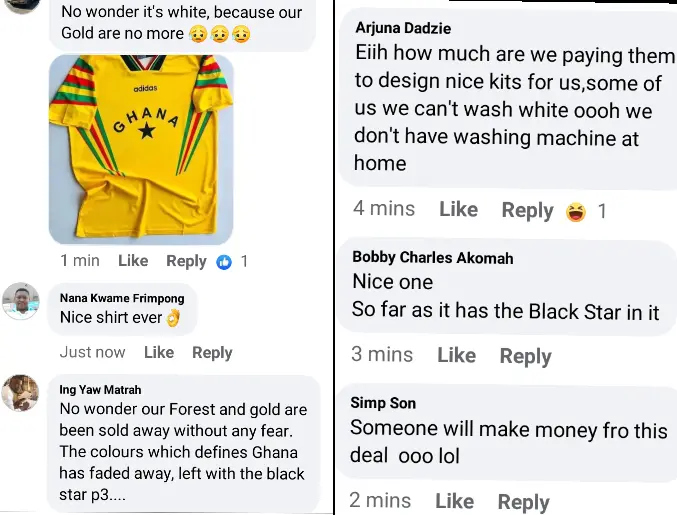 From the reactions above, some Ghanaians have tagged this shirt to be a very beautiful shirt. Others, however preferred the yellowish or golden colour. Others also asked the government to reveal the cost in printing these shirts.
The Black stars of Ghana are part of the teams that will be playing the World Cup this year. The team is part of the only five teams in Africa to have qualified for the World Cup.
What do you think about this?
Source: Operanews
About Post Author