Former President John Dramani Mahama, the fantastic gentleman has deemed it right to address Ghanaians this evening at the UPSA auditorium in Accra and proposed cogent solutions to the government with a will to see the country emerge stronger from this economic quagmire.
He has so much quality and his charisma attracts people to listen to him now and then. His delivery this evening is perfect as usual, flawless and this man understands the nitty-gritty of governance!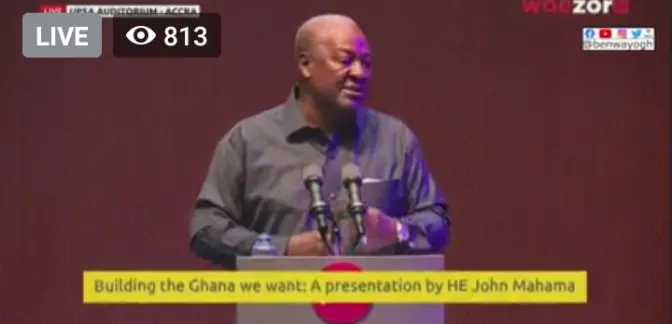 His clarity on issues and in-depth knowledge of the affairs of governance are top-notch. If the authorities will pay heed to his suggestions, then the country will bounce back from these unbearable hardships.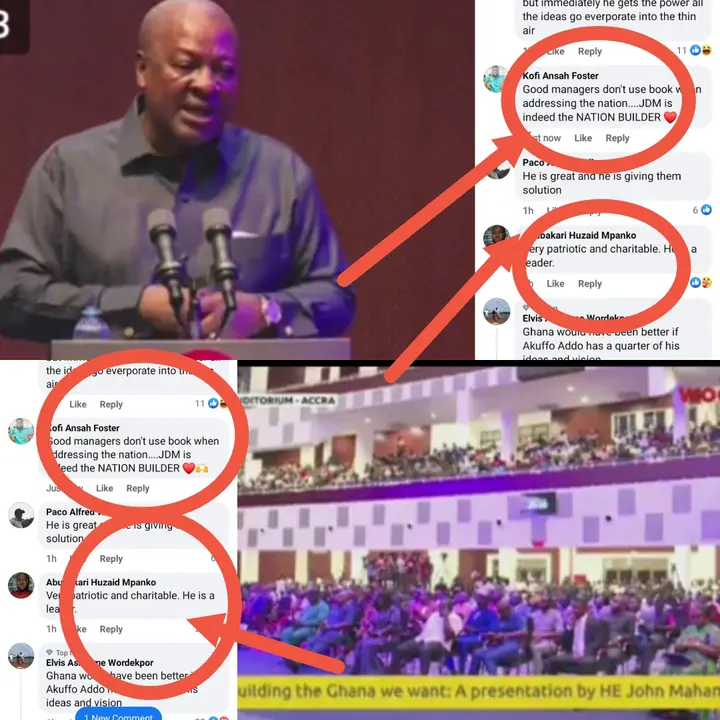 Mr. Mahama suggested that:
1. Reduction in size of government, the President has kept a needless size of government.
2. Trim the large number of political appointees who have sort refuge at flagstaff house must be sacked.
3. Reduction in agencies created overnight. Example free shs secretariat, One District one Factory secretariat, etc.
4. A cut in the budget at the office of the President. A substantial 1 billion Ghana cedis will be saved.
5. Suspension of non-essential projects, for example, Public funding of the National Cathedral must stop.
6 There must be greater transparency in public procurements.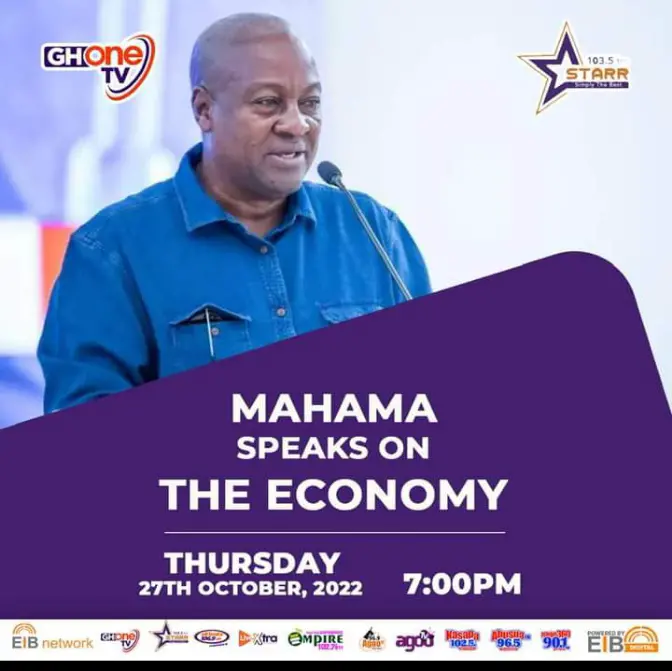 Ghanaians have reacted and below are some of their comments;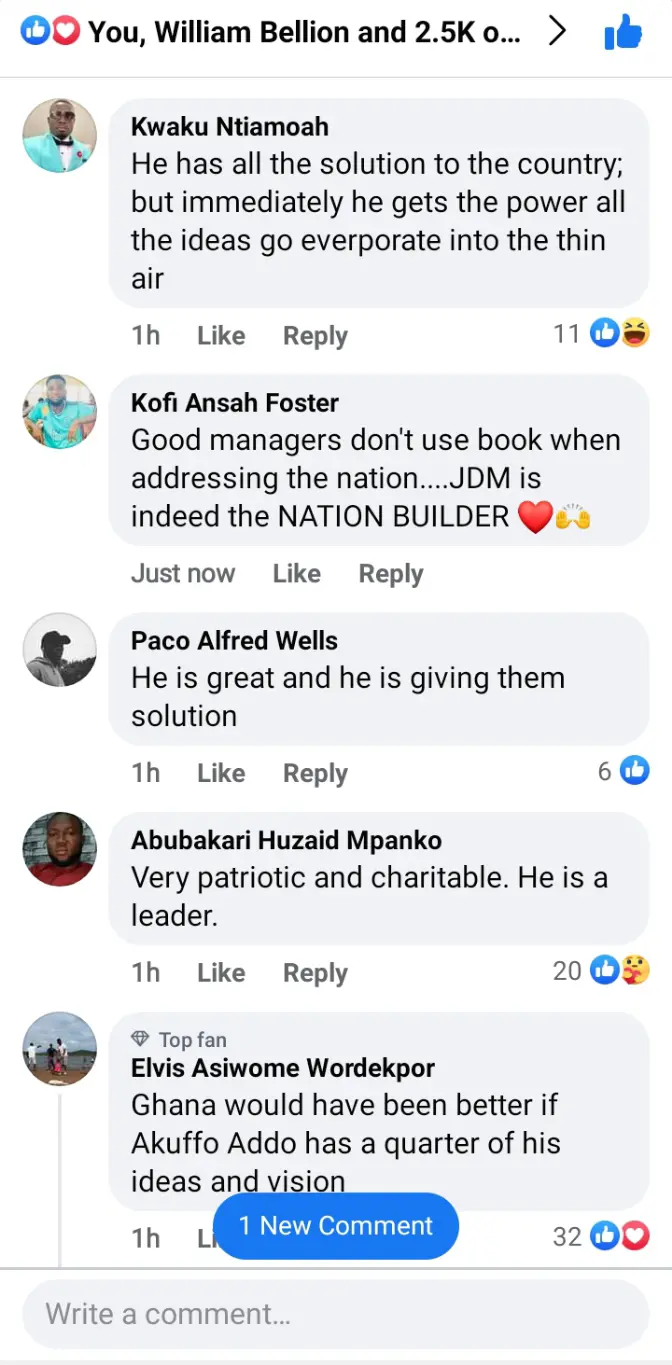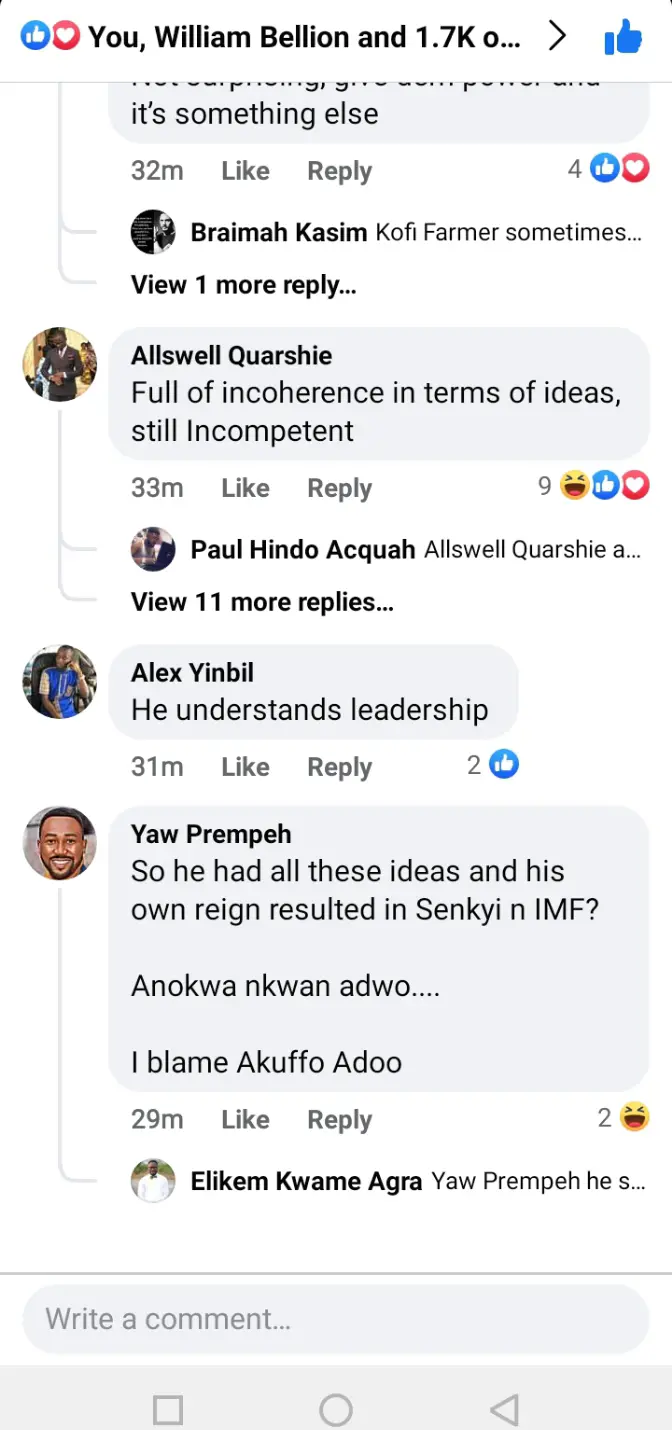 Source: Operanews
About Post Author