General News
Hot Stories
Ghanaians React After Prez Akuffo Addo Was Recorded On Camera Dancing With A Lady At A Gathering-WATCH VIDEO.
Most Ghanaians are going through a lot of problems that they expect the President of the land, His Excellency Nana Addo Dankwa Akufo-Addo to solve. The rate of employment, increase in taxes, and an outrageous increase in fuel and other commodities are killing many Ghanaians. As a result of this, many Ghanaians do not want to see President Akufo-Addo exhibit dancing skills or happiness at any event.
However, the President seems not to care as he has been captured on camera enjoying himself at an event. Watching the video carefully, you can see a lot of prominent people dancing at this event. President Akufo-Addo and a lady were also exhibiting their dancing skills. It surprised many Ghanaians that President Akufo-Addo is dancing with a lady he is taller than.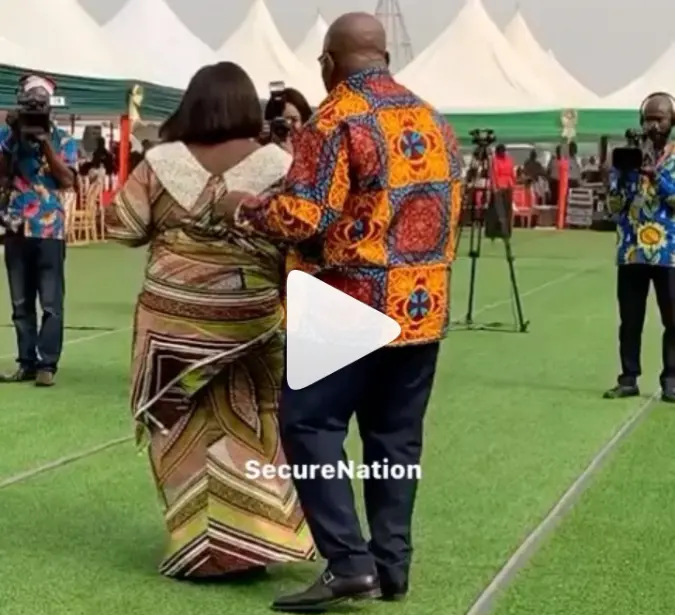 At some point in time, President Akufo-Addo was seen laughing out loud as he was dancing with the lady. Some Ghanaians after coming across this video got angry. They argued that instead of President Akufo-Addo solving problems confronting many Ghanaians now, he is happily dancing with a lady.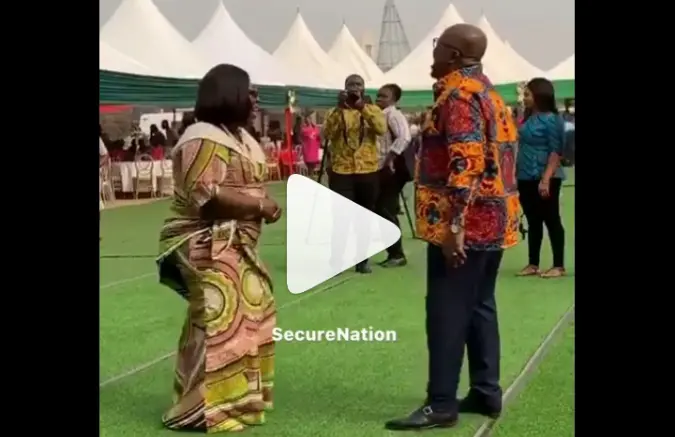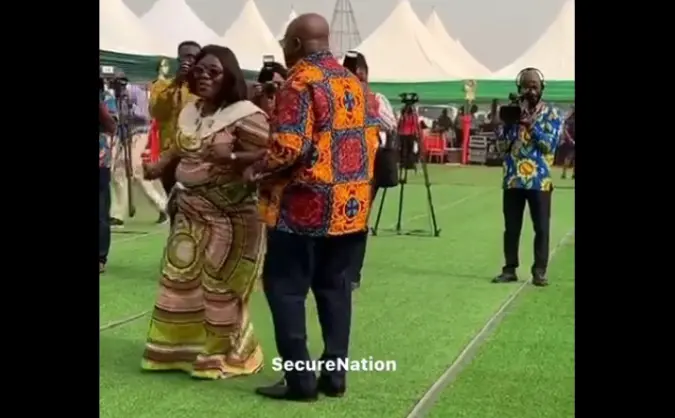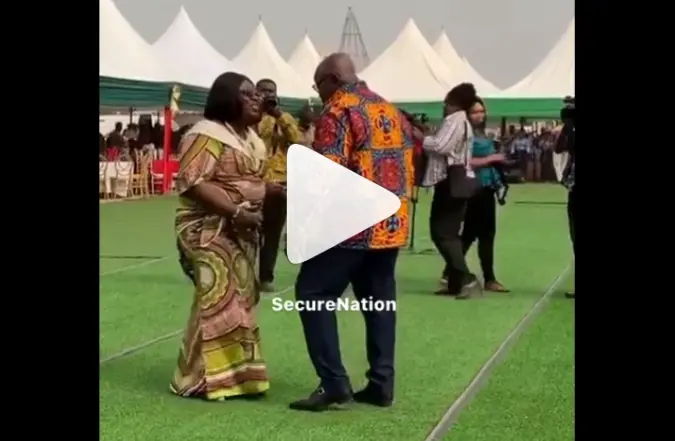 Check out some of the reactions from some Ghanaians below: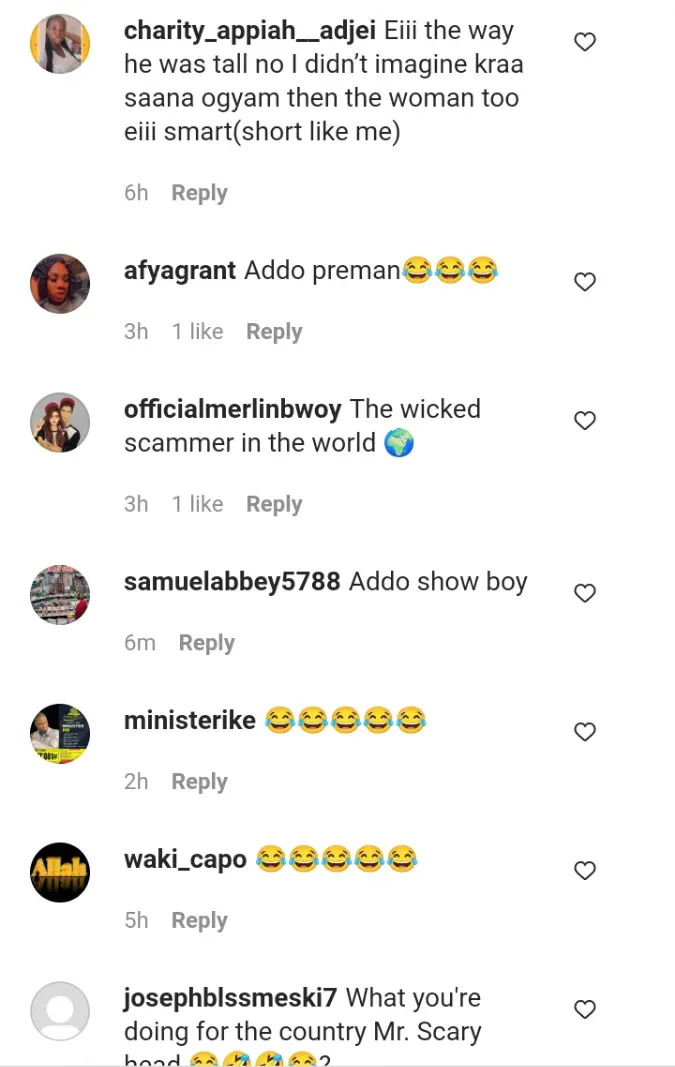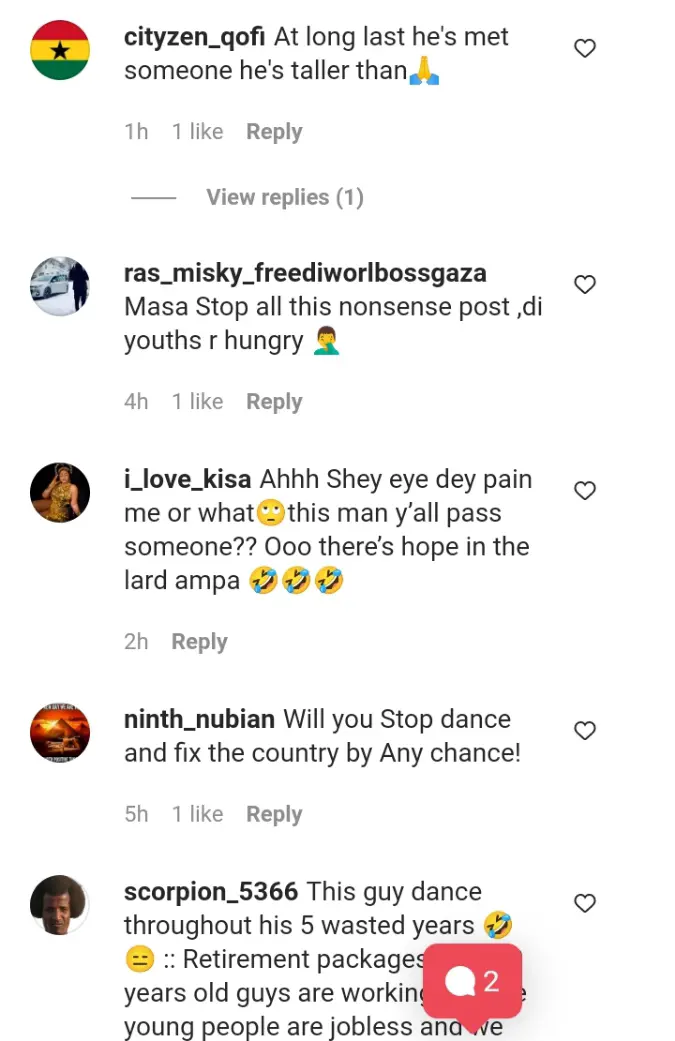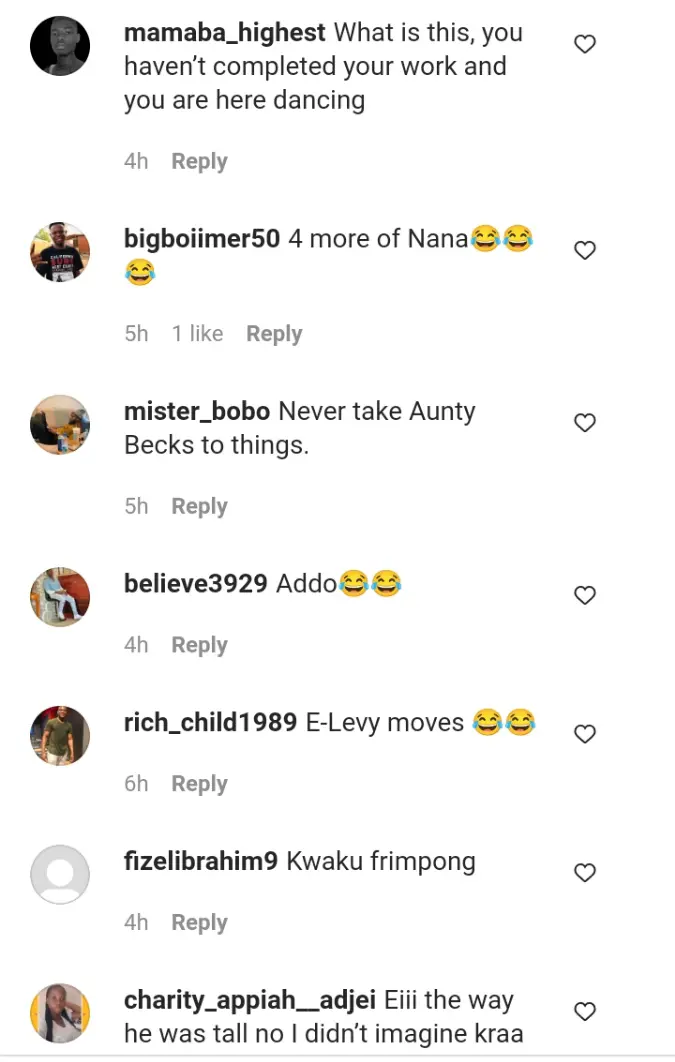 You can also watch the video through the link below:
Source: Operanews
About Post Author