General News
Hot Stories
Politics
Go And See For Yourself;I Don't Care If You Want To Come Back As President-Captain Smart Boldly Tells Mahama-CHECK DETAILS.
The host of Onua Maakye show on Onua TV, Captain Smart has sent a bold message to former president John Dramani Mahama. 
Speaking about the issue of how some state facilities have been left unattended to, Captain Smart revealed and talked about the current nature of the Ghana Independence Square. According to Captain Smart, the government of Ghana has failed to make the place look attractive. He sent strong message to John Mahama and urged him to go back to the place and see how the place has become.
According to Captain Smart, he doesn't care if John Mahama wants to come back as the president of Ghana. He added that John Mahama and other former presidents failed to maintain the place and now the place looks very miserable. Captain Smart sent similar message to President Akuffo Addo and former president John Agyekum Kuffour.
"John Dramani Mahama, you want to come back as President? That is not important to me men. Go back to the Independence Square where you were sworn in into office as a president and now the former president" he said.
"Sometimes when you have a foolish driver, you die a stupid death. When passengers begin not to talk, the driver will run you into a ditch and you will die" he added
Click here to watch the video.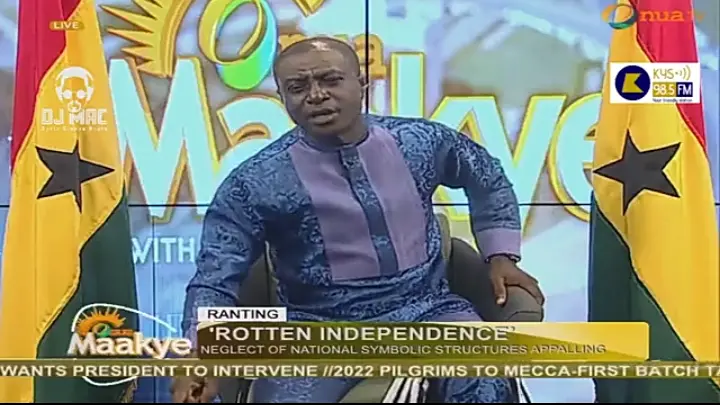 Captain Smart's main concern is how these presidents have abandoned the very place they were sworn in as President.
Source: Operanews
About Post Author