The popularly known USA-based Ghanaian broadcast journalist has recently sparked massive stir, debates, and arguments across all social media platforms after he boldly exposed the Agricultural Minister, Dr. Afriyie Akogo again over another Ghc 606,000 brouhaha.
Whilst addressing the alarming issue on Loud Silence Media, Kelvin Taylor revealed that Opuni had finally been vindicated and hence, the Agric Minister should be put before trial in other for him to account for all the failed promises and government monies lost under his leadership whilst the agricultural sector keeps suffering from high food prices amongst others.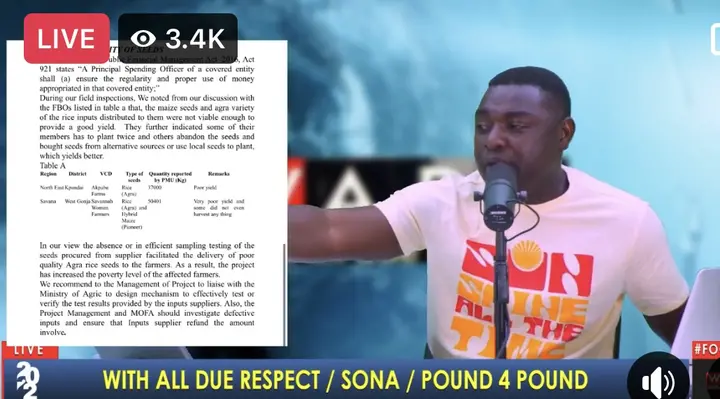 "He needs to face trial; Opuni has been vindicated. A total of 43,943 kilograms of rice was given to farmers in the Savannah region. The quantities received were 650 with a difference of 43,293; couldn't be accounted for. The money which went waste was Ghc 606,000", Kelvin Taylor emphatically revealed.
Source: Loudsilencemedia
About Post Author