The TV3 controversial journalist and presenter Johnnie Hughes, is set to interrogate the Chief Superintendent of the Ghana Immigration Service (GIS).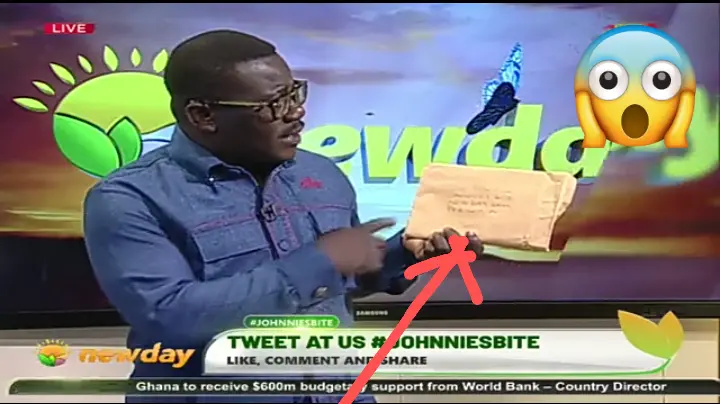 According to Johnnie Hughes, he is going to have a serious interrogation with the Chief Superintendent Amoako Atta over how he was able to achieve the rank that he possesses in the Ghana Immigration Service (GIS).
Johnnie Hughes allegedly believes that the title called Chief Superintendent that Amoako Atta carries, was given to him on some other illegal means and purposes and not the right channels for any officer to be promoted from a lower rank to a higher rank.
He revealed this because of the so-called ridiculous letter that he (Johnnie Hughes) thinks that Amoako Atta wrote. During my level 100 days in the Ghana Institution of Journalism (GIJ), I wouldn't have written such a ridiculous letter as this. I don't believe a whole Chief Superintendent of Ghana Immigration Service, Amoako Atta wrote a letter like this, no he must be interrogated for the high position that he occupies. How did he even get that post with this kind of ridiculous letter.
This is not fair, how can a Chief Superintendent be backing an orders to his ACI'S. Infact, you must be interrogated for your rank.
"I wouldn't have written this letter when I gained admission into the GIJ in which i qualified for in my level 100 days. I greet you Chief Superintendent, how can you write such a ridiculous letter. We will interrogate you on how you got your Chief Superintendent Rank. How can a Chief Superintendent be backing orders to AIC'S", Johnnie Hughes said.
Follow the link to watch the video;
https://www.facebook.com/TV3GH/videos/1049669005747656/? mibextid=RLPEgc17HP02d8i3
Source: Operanews
About Post Author