General News
Hot Stories
Politics
I Am Not A Prophet But The President Should Know This Before The Doom Happens In Ghana-Captain Smart Boldly Declares-CHECK DETAILS.
The outspoken journalist Captain Smart has sent another tough message to the president of Ghana Nana Addo Dankwa Akuffo concerning our security as a nation.
Captain Smart speaking on the Onua "Maakye program" reveals statistics of terrorist attacks which have happened over the years from 2007 to 2019 in some African countries in which our neighbouring country Nigeria is one of the victims. According to the records displayed Nigeria has experienced 4,383, Somalia 3,060, Libya 1,923, and the rest.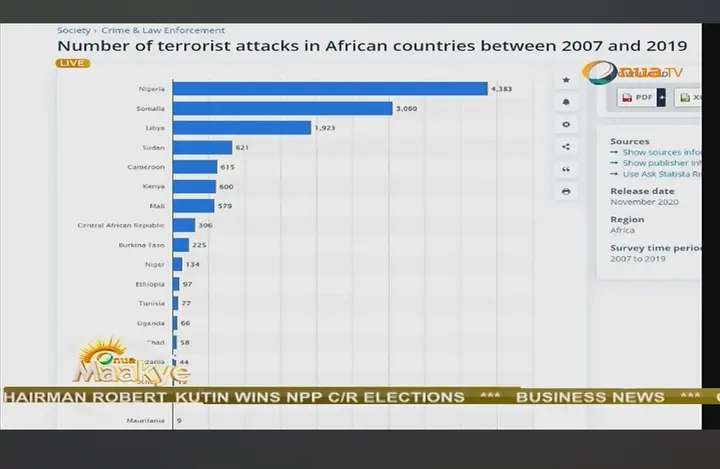 According to Captain, he is not a prophet but Ghanaians are sitting on a time bomb looking at how things are going in the country. Already it has been the rumours some terrorists are planning to take over some West African countries and Ghana is part of it.
He advises it is time the government should stop organising ECOWAS meetings concerning terrorists or any other forms of the meeting concerning ECOWAS at the Jubilee House because is not safe. Again the heavy traffic around Jubilee House should be worked out for security reasons.
Watch the full video here.
Source:Onua TV
About Post Author