The founder and leader of Prophetic Hill Chapel, Prophet Nigel Gaisie was on the phone with Adom FM presenter to speak about the $25 million amount seeded for the National Cathedral by the Ministry of Finance.
In the course of the conversation, the host of the show asked Prophet Nigel Gaisie to tell Ghanaians what God is saying to them this morning. Nigel Gaisie replied and revealed that God said things are hard in the country at the moment but there are better days ahead. He added that there is a government coming that will solve the difficulties and hardships in the country.
The host asked Nigel Gaisie that what he is saying means that the NDC will come back to power in 2024.
Nigel Gaisie responded to this and made it clear to the host that he doesn't want to respond to that because he has not said anything about NDC winning the 2024 elections. He added that there are better days ahead.
"You called me, I have spoken the mind of God. Don't be political. I beg" he said.
Click here to watch the video.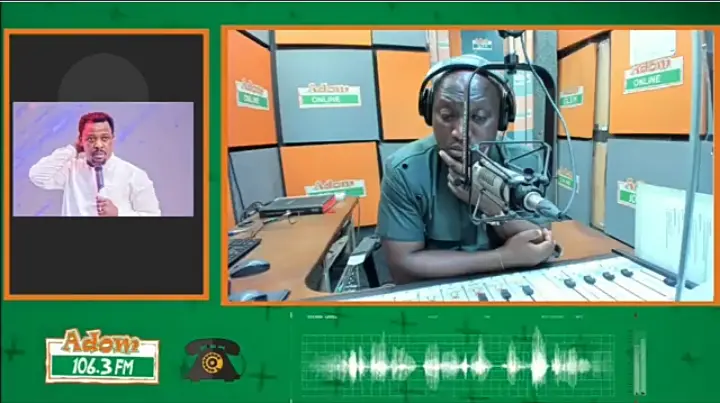 Source:Adom Fm
About Post Author