General News
Hot Stories
Politics
I Dont Care If You Want To Become Our Next President;Just Come To Ghana And Perform Your Duties-Kelvin Taylor Serves Strong Notice To Popular MP; Details Dropped-CHECK.
Kevin Taylor, host of With All Due Respect show in Loud Silence TV has served a strong notice to one popular member of parliament who has abandoned his duties in parliament and has been having series of press meetings in the US.
In Kevin Taylor's recent Facebook post, he made it clear to the MP, Honorable Kennedy Agyapong to do the the needful and come to Ghana and perform his parliamentary duties. He added that he doesn't care if Kennedy Agyapong wants to become the next president of Ghana or not. He sent a bold message to parliament to make sure that Kennedy Agyapong is dealt with for being absent in Parliament. He added that Kennedy Agyapong is already having an issue with the Disciplinary committee of parliament.
According to Kevin Taylor, Kennedy Agyapong cannot become the president if he doesn't even come to parliament.
He added that even with this, Kennedy Agyapong and also Adwoa Sarfo have both failed to appear in Parliament for the Twelve time in this very sitting.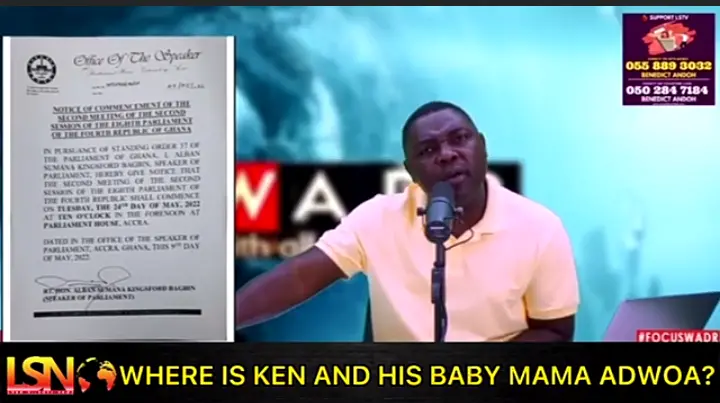 Kennedy Agyapong has been the first person in the NPP to declare his intentions to contest and become the flag bearer of the NPP
Click here to watch the video.
Source:Rexbank
About Post Author