The member of parliamentary for North Tongu constituency, Honorable Okudzeto Ablakwa is undoubtedly one of the most hardworking MPs in Ghana.
They issues in Ghana can be classified into three main categories; unemployment, inflation and also bad roads.
Okudzeto Ablakwa is set to solve one of these issues in this constituency. Okudzeto and his team are set to put up a Starch factory in North Tongu constituency. This project is solely funded by him and some private businesses.
According to Okudzeto Ablakwa, he has plans to construct a Cassava Starch Factory in his constituency. According to him, this project will create about 2,000 jobs for the people in his constituency.
He added that the process of getting this project done is in progress because he has secured the following;
#1. 5,000 acres of farmland
#2. Agreement with Chinese engineers
#3. Contract has been signed with Chinese off taker
#4. Local out growers have been empowered.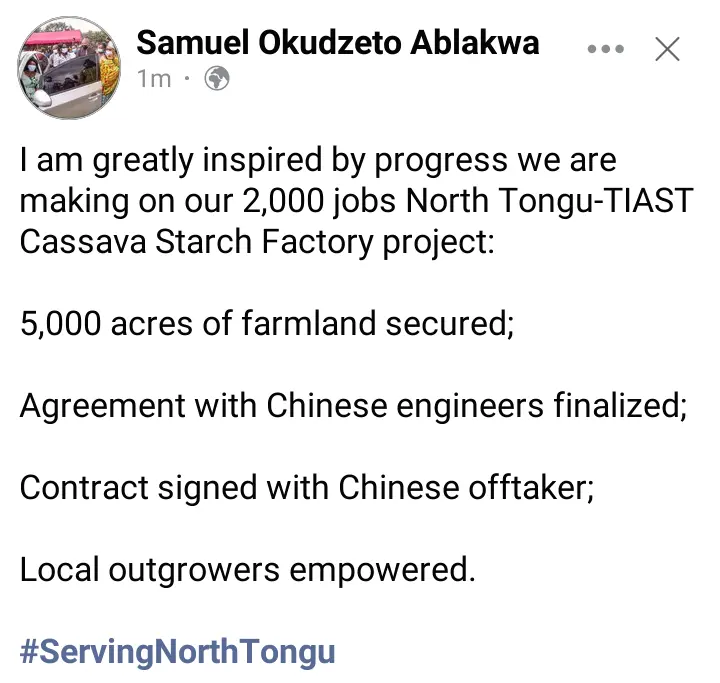 Below are some reactions on social media.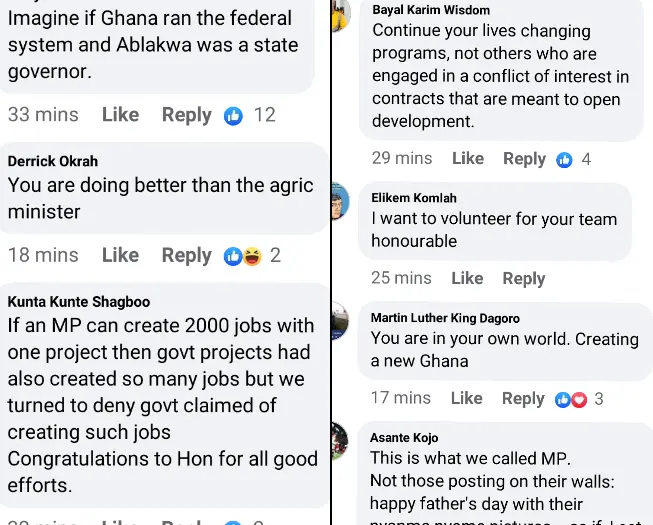 From the reactions above, most Ghanaians have heaped praises on the law maker for coming up with this positive initiative for the people of this country. According to some, they wish other MPs do the same in their various constituencies as well.
Source:Rexbank
About Post Author