General News
Hot Stories
I Will Not Lie About What I Saw In The Vision-Prophet Amoako Atta Drops Another Message-WATCH VIDEO.
Apostle Francis Amoako Atta is the leader and founder of the Lord's Parliament Chapel International. As a result of his prophetic words, he is call the Great Seer.
Speaking on facebook, Prophet Francis Amoako Atta Reveals what he saw in a vision when an Angel of God appeared to him and he will not lie with what he was told in the vision.
Speaking on the theme Fashion, Prophet Amoako Atta reveals that, he initially thought the word Fashion is only concern about circular life's and how people dress and changes their lifestyle with time.
But when he was pondering on the Word Fashion, an angel of God appeared to him (vision) with a message indicating a bible quotation. "The angel of God gave me a message with the scripture Mark 2: 10 – 12″. – Prophet Amoako Atta Stated
.
Giving details to the word of God from Mark 2:10-12, Prophet Amoako Atta urge Ghanaians to dream big and God will do a fashion (extraordinary wonders) in their life's. According to Prophet Amoako Atta, Ghanaians can take the life of His Excellency Nana Addo as an example about how people discouraged him on social media that, he cannot become a president.
But since Nana Addo was determined with his dream and Vision, the words of people did not condemn his dream but he persisted on several occasions before becoming the president Of Ghana.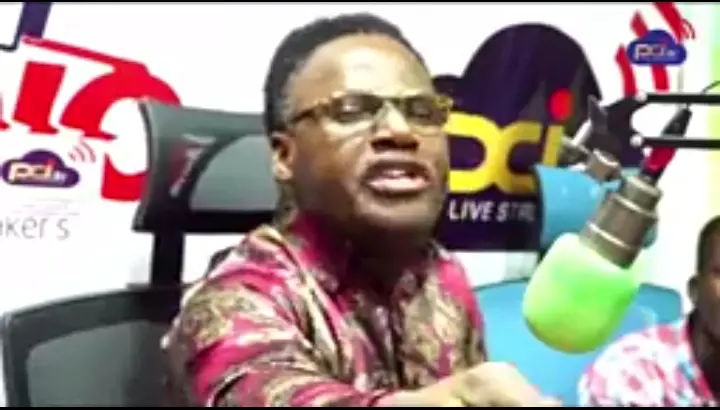 God is about to do a new fashion in the life's of people from today 26th May 2022. When your dream or vision does not make you sick, then it cannot affect others. Dream big and the Lord will let it happen. What the angel showed me is real and I will not lie about what I saw from Mark 2:10-12.
His Excellency Nana Addo Dankwah Akuffo Addo had a dream and a vision of becoming a president. People discouraged him with their words and he even lose some resources as well. But because of his vision to become a president, he did not give up. Ghanaians must learn to dream big and God will do a fashion in their life's.". – Prophet Amoako Atta Reveals.
https://www.facebook.com/pcihq/videos/576598940790745/?app=fbl
Source: Education GH
About Post Author