In an exclusive interview with Asaase radio, Okyehene Amoatia Ofori Panin revealed how he keeps shedding tears out of frustration, anger and pain. He further revealed how John Dramani Mahama apologised for calling his Kyebi state as the Headquarters of Galamsey activities in the year 2015.
" Upon meeting Mahama in a private meeting, I told him about my unhappiness about how he labelled Kyebi as Galamsey Headquarters. It was an unfortunate statement. He apologised unreservedly and we moved on. You see, Sometimes I cry in pain and anger over the activities of Galamsey. I cry when people accuse me for engaging in Galamsey" Okyehene explained.
" In 2015, i Personally approached the then President John Mahama's chief of defence staff over the Galamsey menace. I begged him to help release the military to Kyebi to help us. The military men were deployed but were later called back in just a week because it was an election year.
I had to shed tears again because they thought more about winning their election than helping us fight Galamsey. After this when you tell me that Kyebi is the Headquarters of Galamsey, it's like giving the dog a bad name and hanging it." Okyehene explained further.
" Look, Akufo Addo has taken a stance to fight Galamsey. He'll definitely loose votes but his action will help many voters" Okyehene added.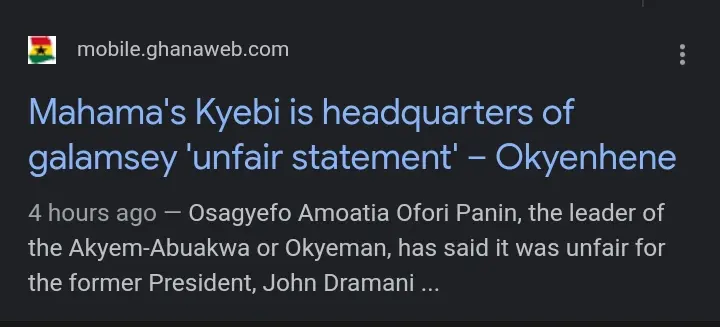 Source:Pen Sounds
About Post Author