The flagbearer of the National Democratic Congress (NDC) John Dramani Mahama wants Ghanaians to know this even coming on the 10th of this month 2022. According to his message 30 years ago NDC was established for the purpose of stability, delivering unity and development to all Ghanaians.
He explains that NDC's main objective is to help all Ghanaians live a better life irrespective of their ethnic group they come from, religious, or political affiliation. He revealed that democracy goes beyond enriching family and friends, the resources should be shared accordingly to address the need of all Ghanaians.
Since Ghanaians can't openly express their views under this government, they have decided to take the burden upon themselves to demonstrate against the intolerant government that is practicing a culture of silence and fear in the citizen.
According to Mahama's final message, the 30th anniversary will come on 10th June 2022. He is asking all the members of the party, sympathizers and the youth in Ghana to Arise for Ghana.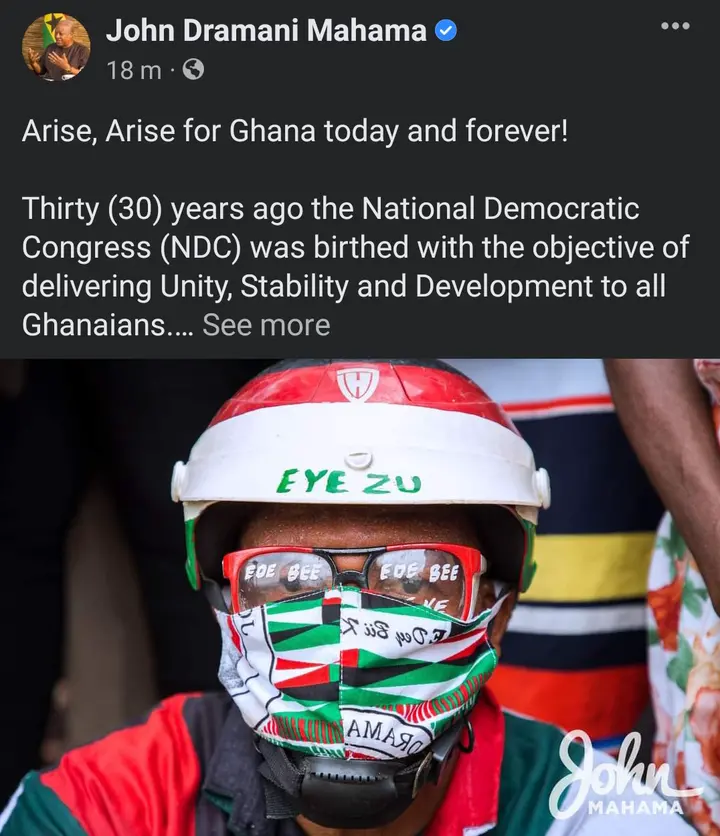 Source: Operanews
About Post Author