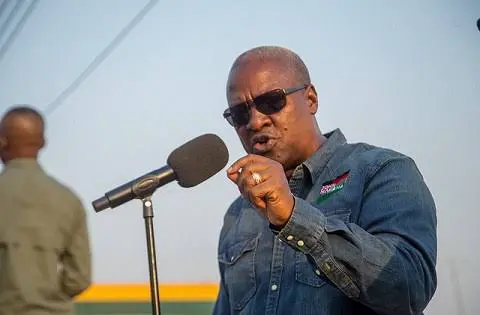 Former president John Dramani Mahama has once again caused stir on social media with his message on Kwame Nkrumah's memorial day.
Today, 21st September, 2022 happens to be the 113th birthday of Ghana's first president, Dr. Kwame Nkrumah. The day has been declared as a nationwide holiday. Most politicians and other social media commentators have made several posts on their social media pages to celebrate Dr. Kwame Nkrumah.
John Dramani Mahama took to his Facebook page to send some revelations about Dr. Kwame Nkrumah. He revealed that Dr. Kwame Nkrumah was a visionary leader who knew that the African continent would be stronger unless there is unity amongst African countries. He added that the wisdom words of Dr. Kwame Nkrumah will continue to remain with the people forever.
He added that despite what Kwame Nkrumah proposed for the continent, Africa is still faced with challenges such as common currency and free trade among some countries. This is because the unity is not solidified.
"The visionary words by the Founder of our nation, Osagyefo Dr. Kwame Nkrumah, span the timeless future of Africa. Many decades later we are still facing the challenges of common currency, intra African trade and free movement of people and goods across our continent. Truly, Kwame Nkrumah never dies! Because his words will ring true for Africa over timeless millennia! Happy Kwame Nkrumah Memorial Day" he said.
Below are some reactions on social media.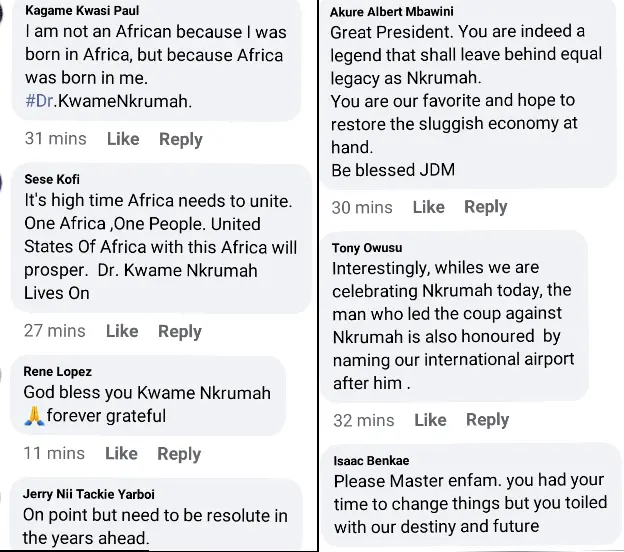 Source: Operanews
About Post Author