The running mate for John Dramani Mahama, Professor Jane Naana Opoku Agyemang has reacted to John Mahama's absence in the ongoing June 4th celebration in the Oti region.
Speaking at the show, Professor Jane Naana clearly revealed that John Mahama couldn't make it to the program. She added that John Mahama will be forgiven for not attending the program but the program will still go on as if he was present. He added that John Mahama has a equally important assignment to do and this is the reason for his absence.
"He has represented us on some issue. As at now, he isn't with us. If he was here, he would have been around. He has sent us to represent him. We are all here. We will forgive him and do things as if he was present" she said.
Click here to watch the video.
Some Ghanaians have reacted to this and below are some reactions.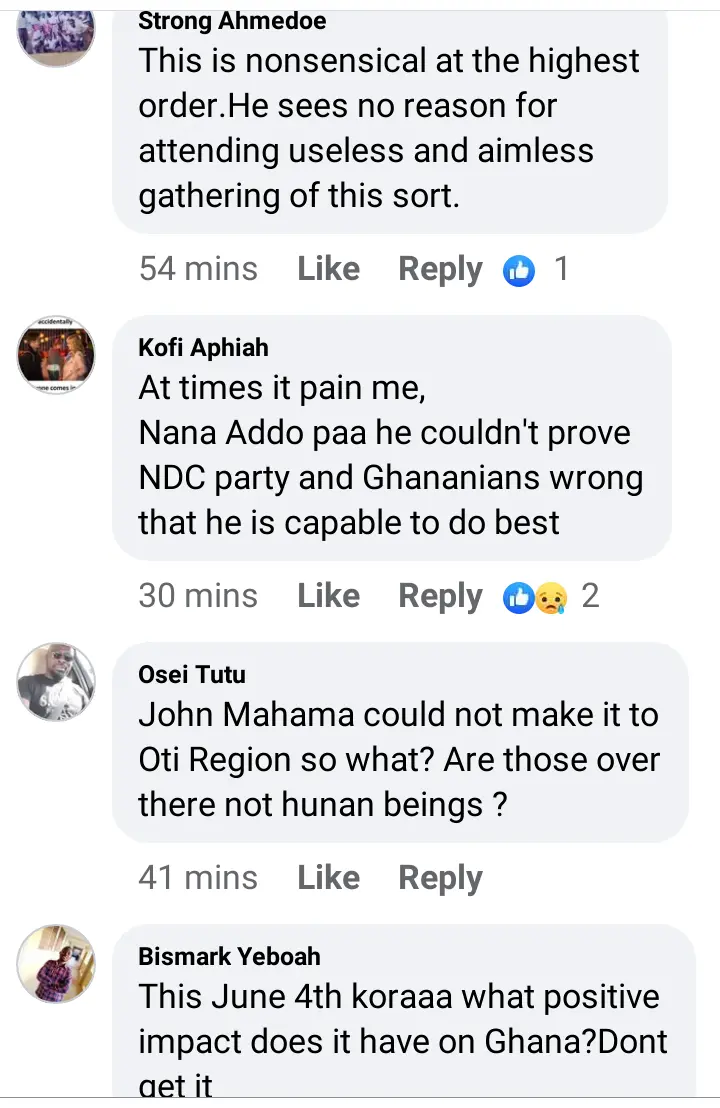 From the reactions above, some Ghanaians seem to have no idea on why this occasion is celebrated each year. Others showed mixed reactions and sent bold message to the NDC and also Jane Naana Opoku Agyemang.
Source: Operanews
About Post Author