The recent circulating news that has raised massive concerns and arguments across all social media platforms was when the Akufo Addo government was exposed again over another Ghc 2 billion brouhaha.
Even though most prominent politicians and journalists have boldly come out to urge the incumbent government to fix the current economic challenges in the country rather than investing over Ghc 25 million of taxpayer's money into the construction of the national cathedral, some renowned journalists including Paul Adom Okyere unexpectedly claimed otherwise.
With respect to this, the NDC's Samuel Okudzeto Ablakwa has finally done the unexpected after he boldly exposed the Akufo Addo government again over investing Ghc 25 million in the construction of the national cathedral even though the country is in huge debt.
Speaking in a recent interview on Asempa Fm, Samuel Okudzeto Ablakwa revealed that, the Akufo Addo administration owes more than Ghc 2 billion in debt but the President is rather focused on investing a huge sum of money in building a national cathedral amidst the country's current economic crisis.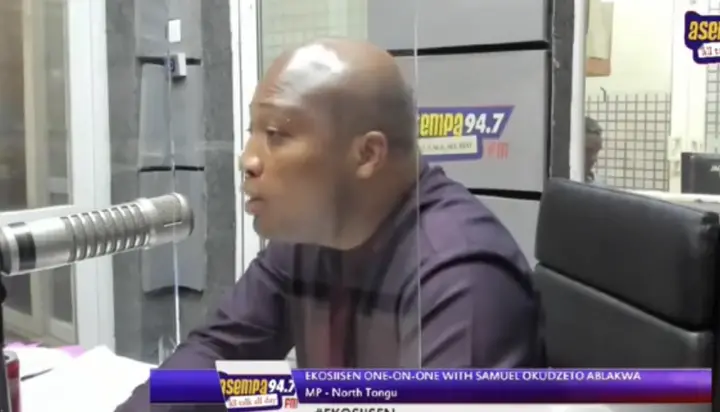 "Our concrete economic situation is serious. Not long ago in parliament, we got to realize that, the government hasn't been able to pay about Ghc 980 million debt on Getfund. The government owes arrears in Getfund. The Akufo Addo government owes Ghc 2 billion over the approval of the NHIS fund; the government says it doesn't have money to pay. When it comes to the Ministry of Education, the government have haven't been able to print textbooks for the past 3 years. The national cathedral is not a priority and the government must suspend it now; Ghanaians can't even afford eggs on their food", Samuel Okudzeto Ablakwa emphatically revealed.
Source: Operanews
About Post Author