Ever since the issue of Togbe Afede's decision to refund his Ex-Gratia money back to government came to the public space, Ghanaians could not help but wonder the total amount of money that has been "wasted" as remuneration for Council of State members.
Today, the lead Convener for the Fix The Country Movement, Osagyefo Oliver Barker Vorwamor, has revealed that a scandal is about to hit the Council of State. He revealed that the scandal will expose some of the members who have received double salaries. He told Ghanaians to get ready because it will happen soon.
The political activist had obviously grabbed some secret information that was why he could made such bold declaration. Earlier today, he announced that he will be sending a Right To Information request to the Council of State today.
This means that he has seen something that nobody knows. Let us wait and see what and who is involved in the scandal.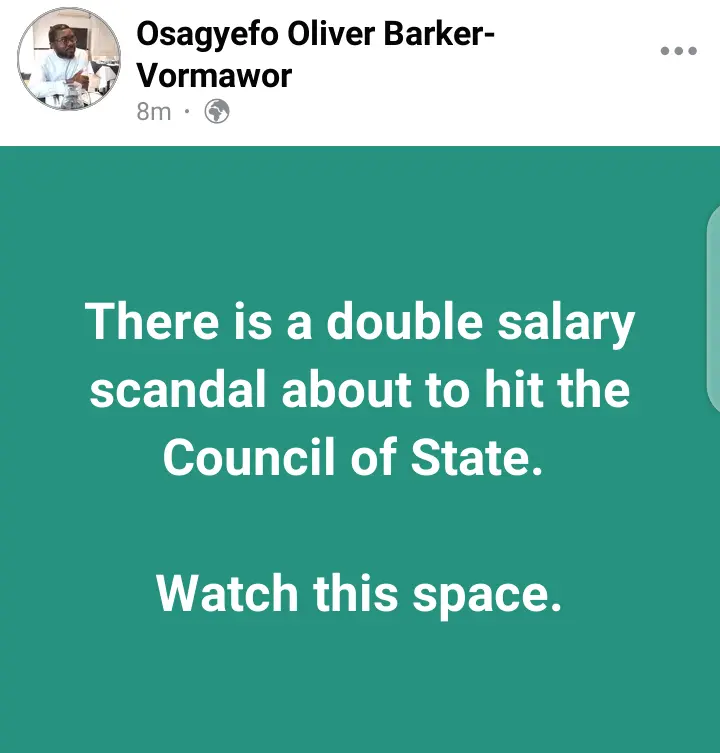 Source: Gentle Blogger
About Post Author