Ghanaians reacted massively after another tricycle rider ( Okada or Pragya rider) returned a wallet full of money worth one thousand Ghana cedis to Salt radio.
" 2022 is full of good samaritans. I hope that the other taxi drivers and okada riders are watching. By the way, Ghanaians should hail and donate for his kindness like what they did for the other taxi driver. You see ? This is where our hypocrisy lies. I'm watching keenly " One Sabbath Ofori reacted to the news.
" Doctor Mahmoud Bawumia, I hope you've seen this one. If not, I'm tagging you. By the way, God bless him. That is if it wasn't staged or planned." Another Facebook
According to Salt FM, the young man is known as King Solomon. He is an unemployed graduate who has been riding the tricycle for a living. His encouragement for bringing the lost money was based on the fact that, he doesn't like what does not belong to him.
Although many people praised him, there were those who criticised the radio station for publishing mediocrity news.
By the way, may God bless the Pragya rider.
You can click on the link below to watch the moment and read more reactions.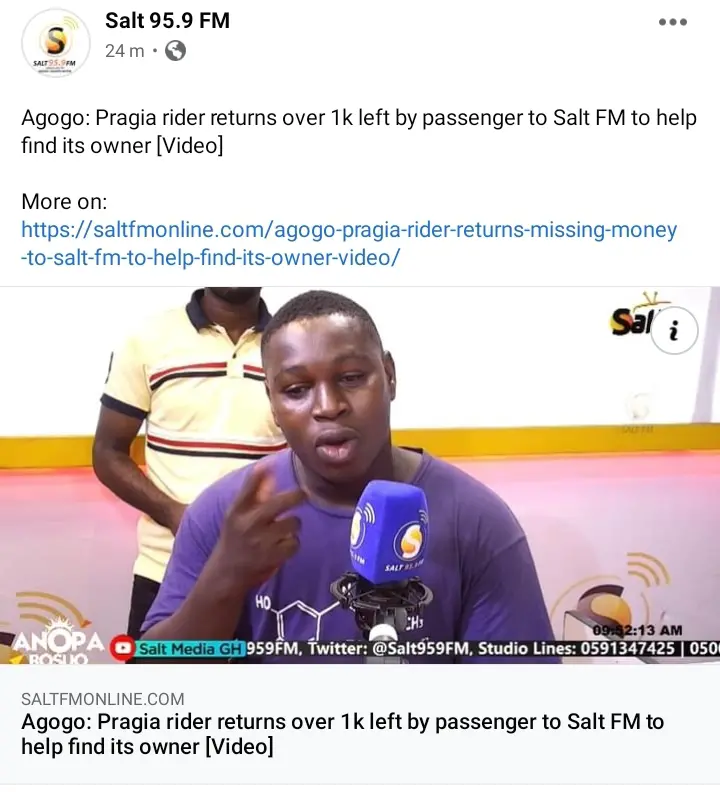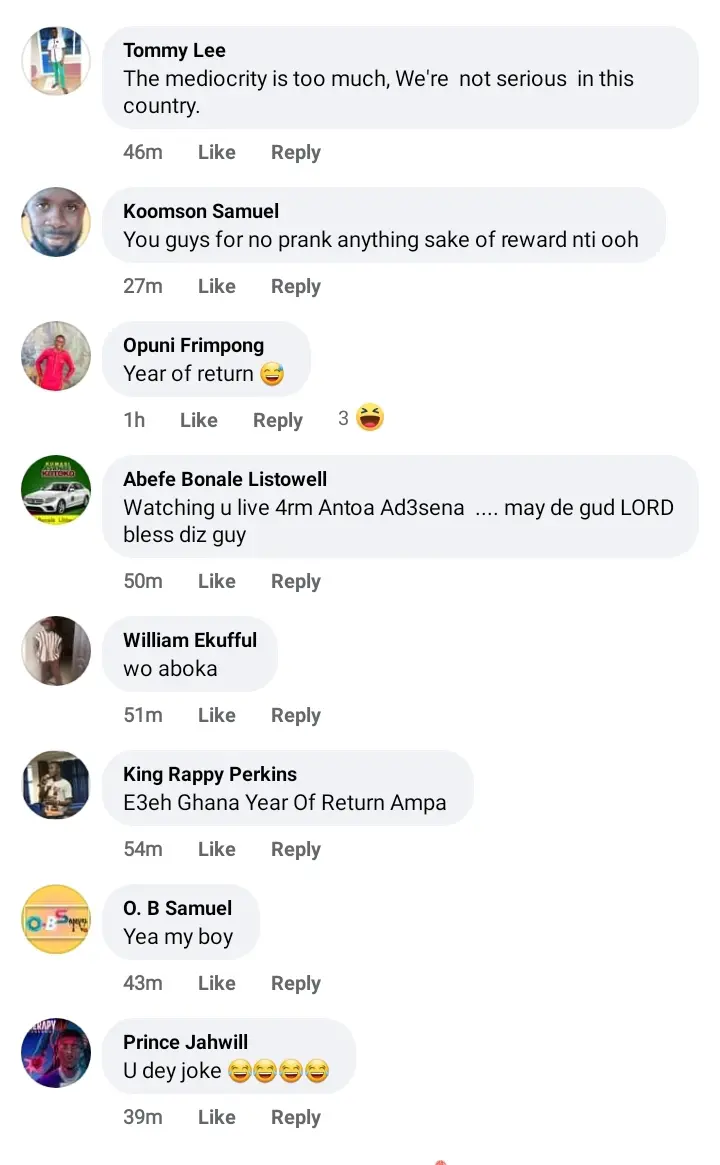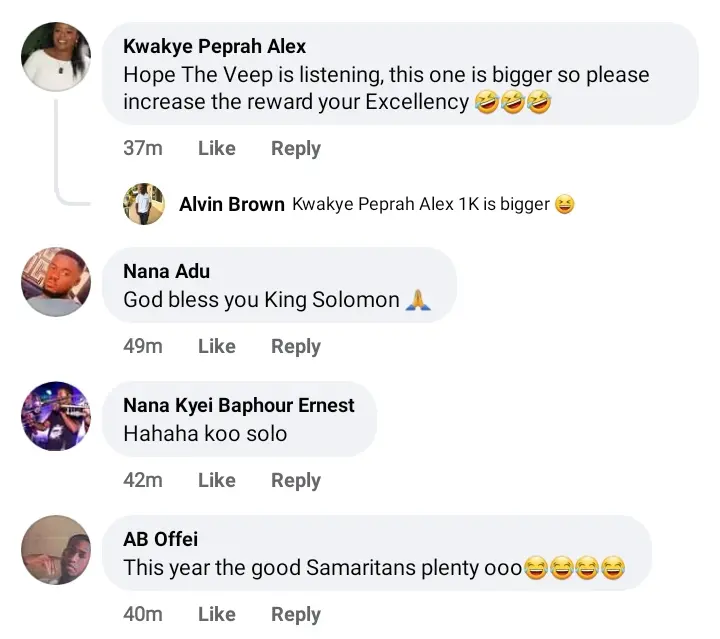 Source:SaltFm
About Post Author