General News
Hot Stories
Politics
JUST IN: Incorrigible Nana Addo Has Done It Bigger And Greater Again -Okudzeto Ablakwa Exposes Akuffo Addo; Details Dropped-CHECK.
Member of Parliament for North Tongu, Okudzeto Ablakwa, has come out with a new episode on President Akufo-Addo's ultra- luxury chartered private expenses on what he titled "incorrigible Nana Akufo-Addo has done it again," and even more this time.
According to Hon. Okudzeto Ablakwa, after many complaints by Ghanaians on the high cost of the chartered private jets, President Nana Akufo-Addo pretended to have listened to the public outcry by traveling on commercial flight on two occasions and he is finally back to his luxurious lifestyle again.
He noted that the President change the normal jet he used to rent thinking the new arrangements will escape the eyes of Ghanaians. However, Ghanaians are on the alert and this time the "President Akufo-Addo incorrigibly rents €20,000 an hour ACJ319 ultra-luxury jet, registered D-ALEX from German operator — K5 Aviation," he stated.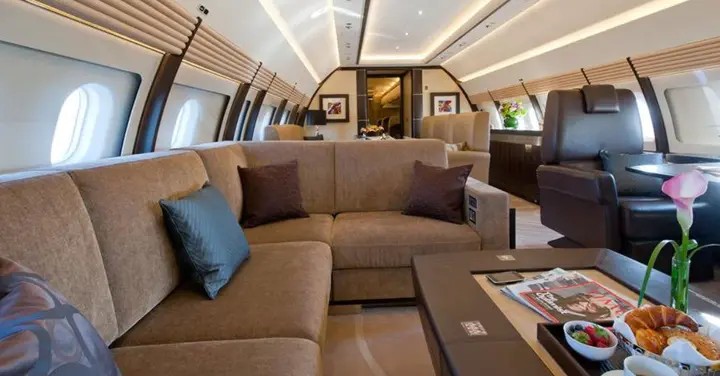 He also noted that the trip of the President of the republic will cost Ghana a hooping amount of GHS4.1 millions. The statement noted "This trip is costing the Ghanaian taxpayer €480,000 = GHS4.1million."
Mr Okudzeto Ablakwa who referred to the lifestyle of the President as reckless and insensitive said the new chartered jet has features such as a master bedroom with double bed, connecting bathroom, shower and two additional bedrooms. It also have 3 washrooms, master bedroom with walk-in shower humidification system, ASA 5 external cameras, Google to high-speed Wi-Fi, etc.
The statement noted that "After pretending he was a changed man by flying commercial on his last two trips to the US and the UK, he has returned to his grossly insensitive and reckless ways of profligate traveling.in ultra-luxurious charters. Probably thinking he will escape our unimpeachable surveillance if his switch companies, president akufo-addo on this location decided to abandon his favourite l x b i o or created by global jet Luxembourg and opted for German days private jet operator K5 aviation."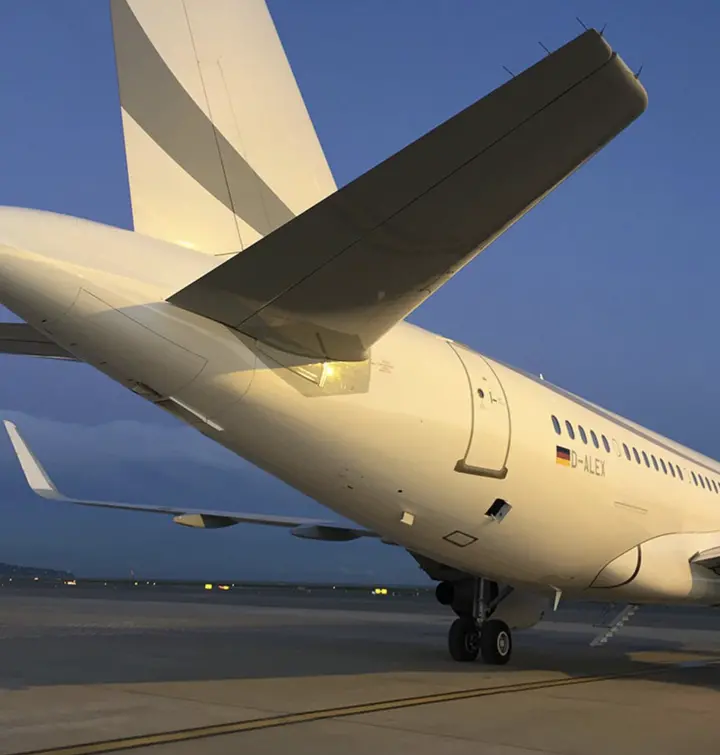 Again Mr Okudzeto stressed that the $President akufo-addo ordered their top-of-the-range and most expensive aircraft in their collection the Airbus acj319 it is registered D-Alex. And that It is more as expensive last week Korea it's only gothic features include master bedroom with double bed and connecting bathroom and shower two additional bedrooms 3 washrooms master bedroom with walk-in shower humidification system ASA 5 external cameras Google to high-speed Wi-Fi up to70 and bits per second for streaming and video calls and so many more," he said.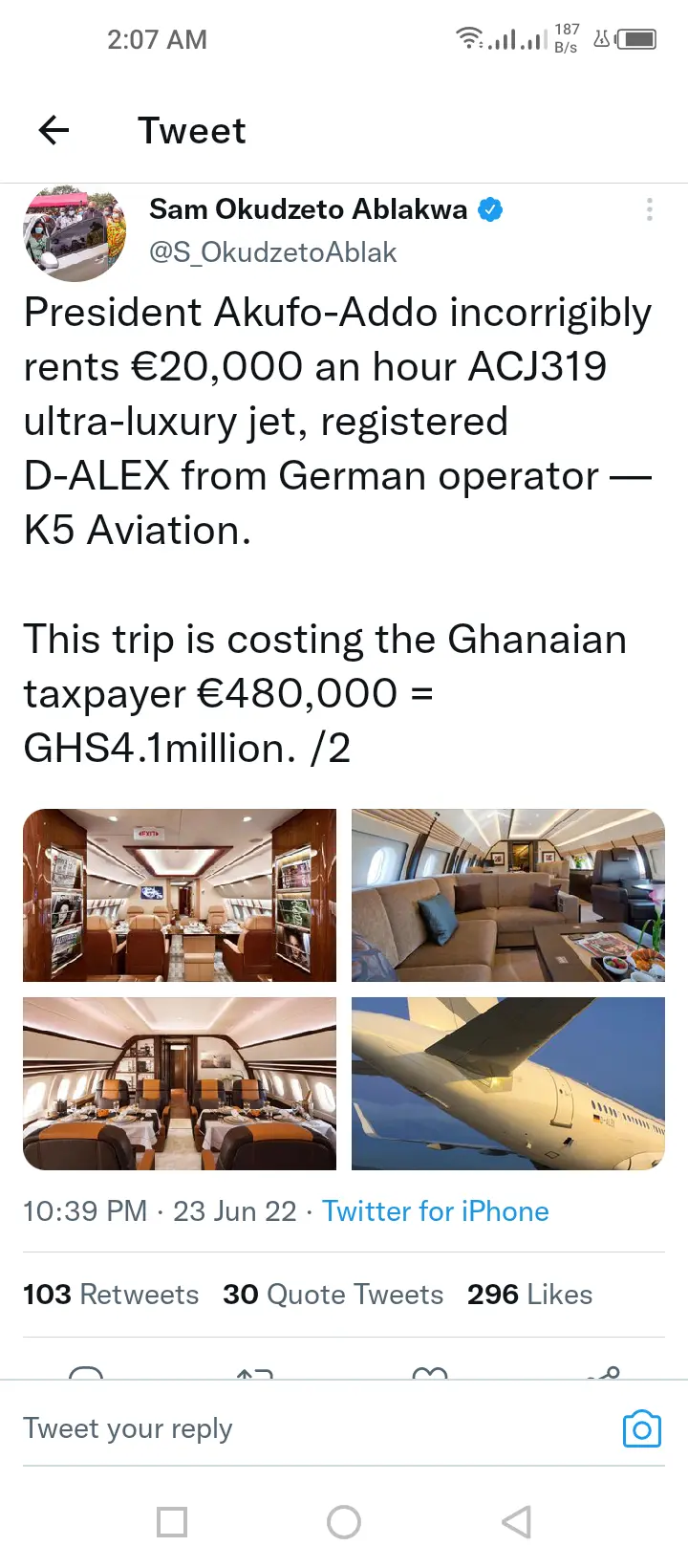 Source: Operanews
About Post Author