General News
Hot Stories
Politics
JUST IN: Minority Dissatisfied With COVID-19 Funds Breakdown By Ken Ofori Atta And Ask Parliament To Do This; Shocking Details Dropped-CHECK.
The finance minister earlier today in parliament has disseminated a full report on how the accrued covid-19 funds were used for which many Ghanaians and the parliament to be specific have been waiting for over weeks.
The minority just after the conclusion of the minister of finance's speech showed how dissatisfied they are with the information given out by the minister. They claim the information provided is not truely authentic so there the parliament should set up an ad hoc committee to further probe the covid spending.
Explaining how the funds were spent, the Finance Minister told Parliament on Wednesday June 22 that in the area of free water and electricity for lifeline consumers, for instance, he told the lawmakers that an amount of "¢200m was made available for free water and electricity for lifeline consumers, out of this, ¢143m utilised" for which the minority doubt hence pushing for further audit.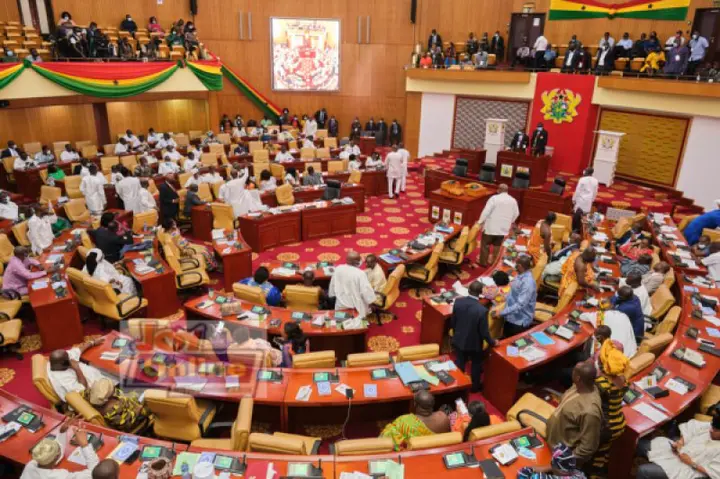 Again, it was made clear to the house that, the finance minister was the only one who prepared the full breakdown for which it should not be so. The minister is only a conduit of releasing the money and can not have a fair idea of what it was used for from the regional to the district levels.
The failure of the monster to touch on the Covid-19 Trust Fund also is a major reason why the minority is pushing for an ad hoc committee for further auditing.
Deputy Majority Leader Alexander Afenyo Markin however said it is not relevant to set up the committee proposed by the minority for the Finance Minister has provided all the answers they need to know.
What is your opinion about the minority's proposal to the speaker of parliament? Let your opinion be heard in the comments section below. Don't be left out. Have a nice day.
SOURCE: TV3 News
About Post Author