According to a report by Joy News, it was revealed that Ghana's longest bridge, the Sogakope Bridge in the Volta Region of Ghana has been in total darkness for the past five years under the leadership of President Akufo-Addo.
One woman interviewed by Joynes revealed that his son died on the sogakope bridge at night because he couldn't see the road clearly and was hit by a car.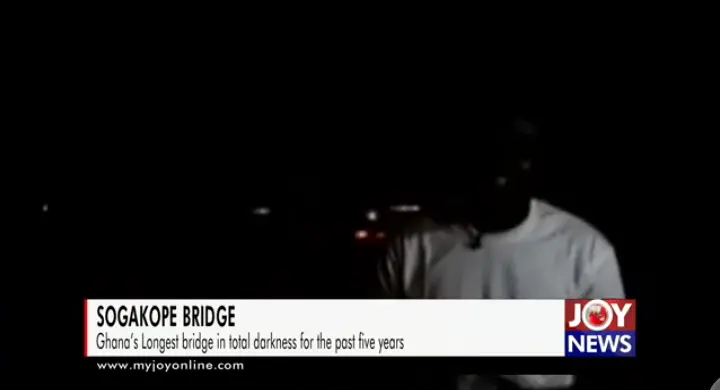 " He has three children. He was the one who provided food for the whole family but we had to lose him in such a sad manner. It's so hard for me now, sometimes I feel like committing to doing something bad to myself. They should try and fix the problem with the Sogakope bridge so that it doesn't happen to anyone again." The deceased mother told Joy News.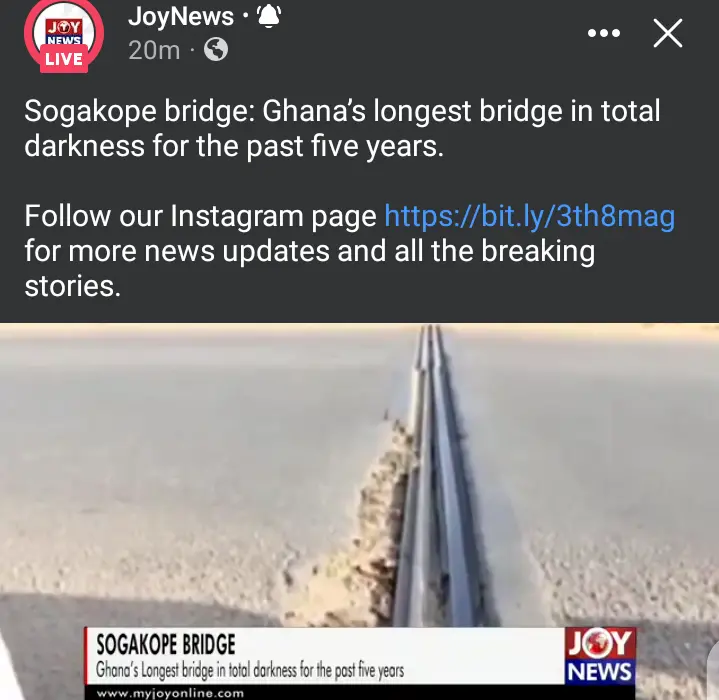 In addition to the darkness on the bridge at night, the roads on the bridge are also in a deplorable state. Drivers on the road who spoke to Joy News cried out to the President and government to fix the issues with the Sogakope bridge.
Click here for the video.
Source: Obengnews
About Post Author