Gospel Musician Joyce Blessing and her management have finally accepted that the viral video is actually true. They added that, they are going to court to stop the circulation of the video because the video of Gospel Musician Joyce Blessing drinking heavily was herself as a wife expressing her private feelings to her husband. To them, it wasn't meant for the public.
Joyce Blessing and her management expressed shock over how the private video came into the public domain. They also have a much stronger feeling that the video was circulated to show disaffection for the popular Gospel Musician by those who hate her.
Yesterday, social media kept blazing with videos of Joyce Blessing Drinking heavily. She also kept expressing her love for an unknown man in the video. Although many people criticised her, there were those who feels that it was her private matter and shouldn't be discussed in public.
Read the press release signed by Joyce Blessing and her management below.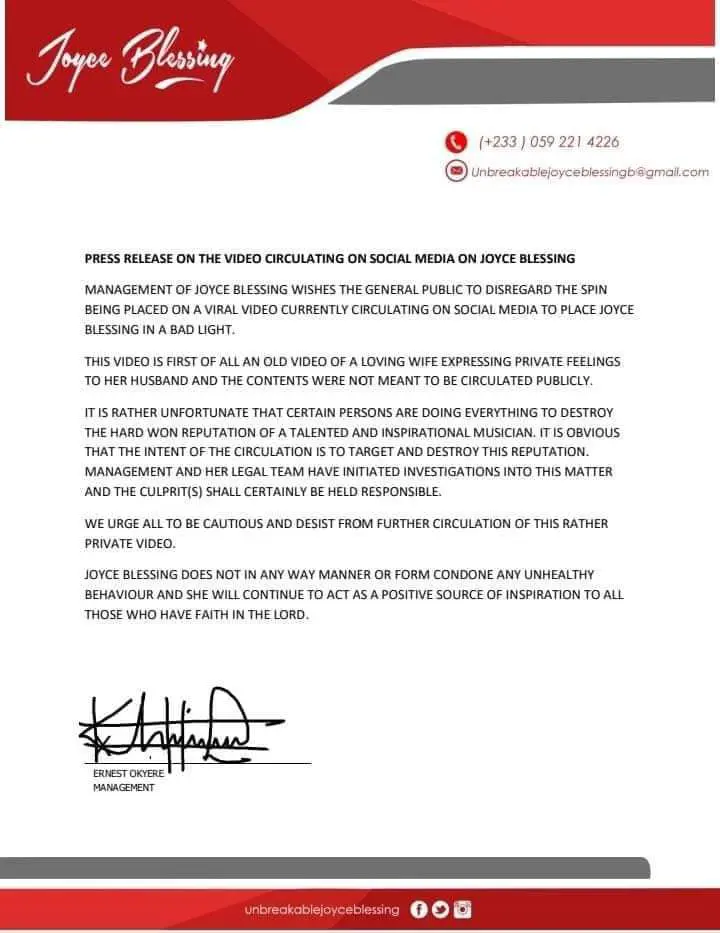 Source: Pensounds
About Post Author