Justice has finally been served to a former NDC Presidential Hopeful after he won an iconic court case. Stephen Atubiga made this known on his official Facebook page.
At long last, justice has been served today in court.
This tenant holding my house hostage after the expiration of his lease agreement in December, Has finally been asked to move out of the house with immediate effect by the court today.
After he tried to trick file for an extension just to buy time staying in the house illegally. This did not work. But with the wisdom of the judge in delivering Justice through the Constitution of our laws, Justice was served. I am hoping this illegal tenant will respect the ruling of the Court, and respectfully vacate from the house.I pray he does not also do any Damage to the house before vacating. Well, Let's see his next move. Love you all." Stephen Atubiga explained.
Well, congratulations to him and his lawyers.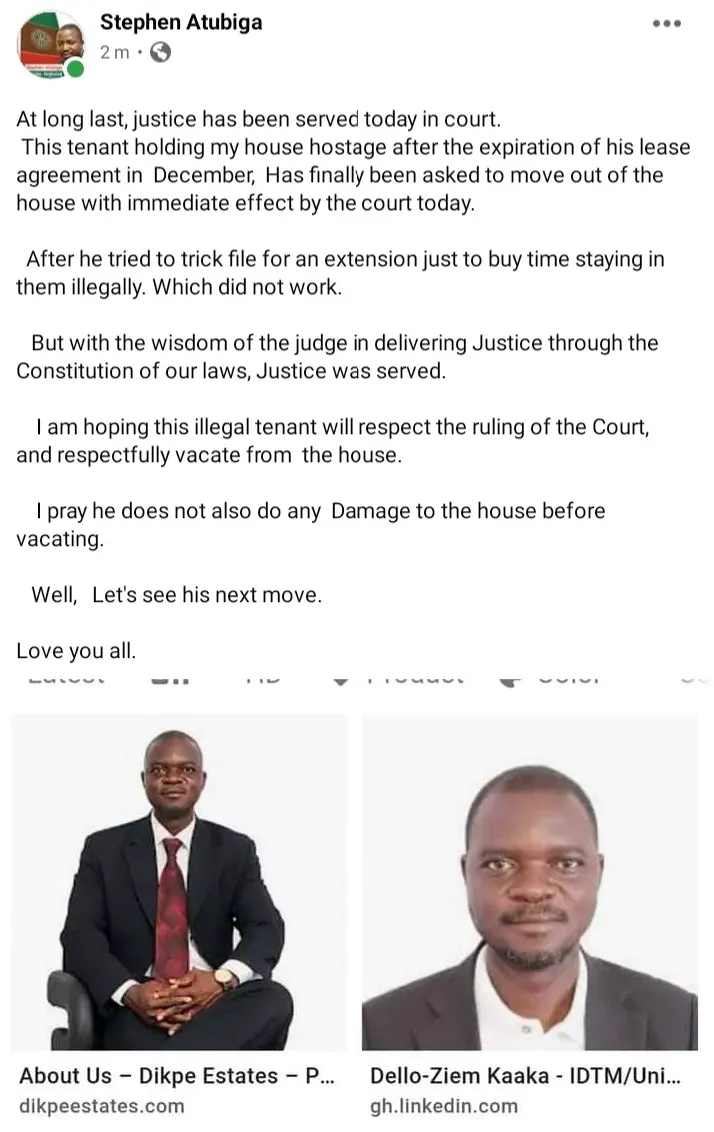 Source:Pen Sounds
About Post Author