The Kwame Nkrumah University of Science and Technology(KNUST) has released the admission form for the 2022/2023 academic year. The renowned University on the African continent is admitting students into its different faculties to help enhance tertiary education. The University shows the places you can purchase the form that as various Post Offices and Ghana Commercial Bank (GCB) starting from today till Monday 31st October 2022.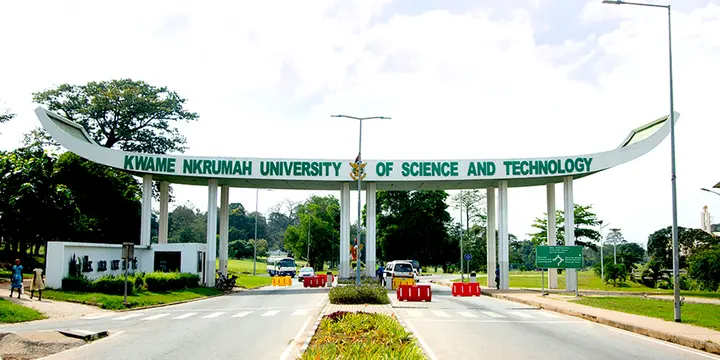 But according to the University via their official Facebook page shares that, the University is not admitting students with grades of D7, E8, and F9 in all subjects. The attention has been brought to how various Universities are admitting people with better grades and rejecting people who could not achieve such grades during their Senior High School days. Most people are good but may fail one or two subjects which means the education level is seized for that person.
Kindly check out the post shared by University via their official Facebook page beneath,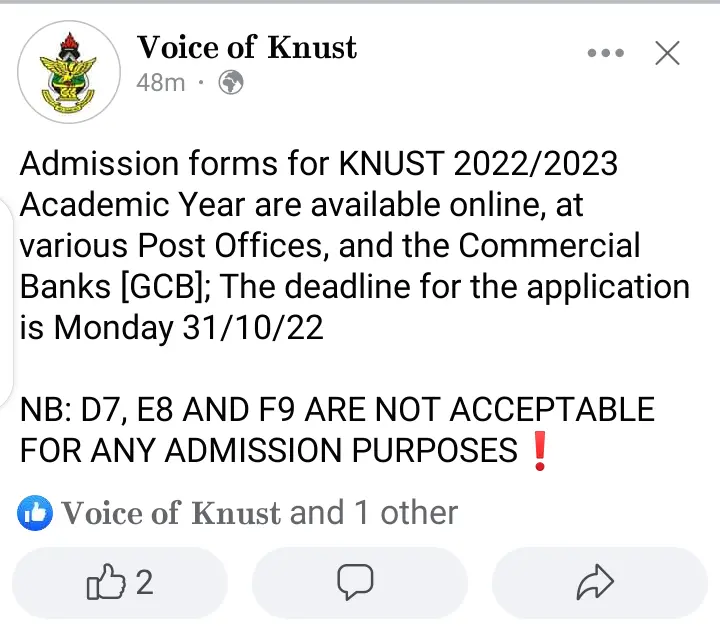 The various universities should try and admit students who are having such grades.
Source: Operanews
About Post Author