According to the outspoken Member of Parliament for North Tongu, Okudjeto Ablakwa, the President of Ghana Nana Akuffo Addo has splashed another 32 million Ghana cedis of the Ghanaian taxpayers as consultancy fee in 2021.
According to him, documents from the office of the president, the Nana Addo led government authorized 32million Ghana cedis to Sir David Adjaye & Associates Ltd as consultancy on the National Cathedral project. He also stated that so far the government has spent 57 million Ghana cedis and more is to come.
The news has caused public outcry since NABCO and NSS personnel have been crying for assistance. The capital is always flooded when it rains. People are wondering why the government will priorities this when other problems exist.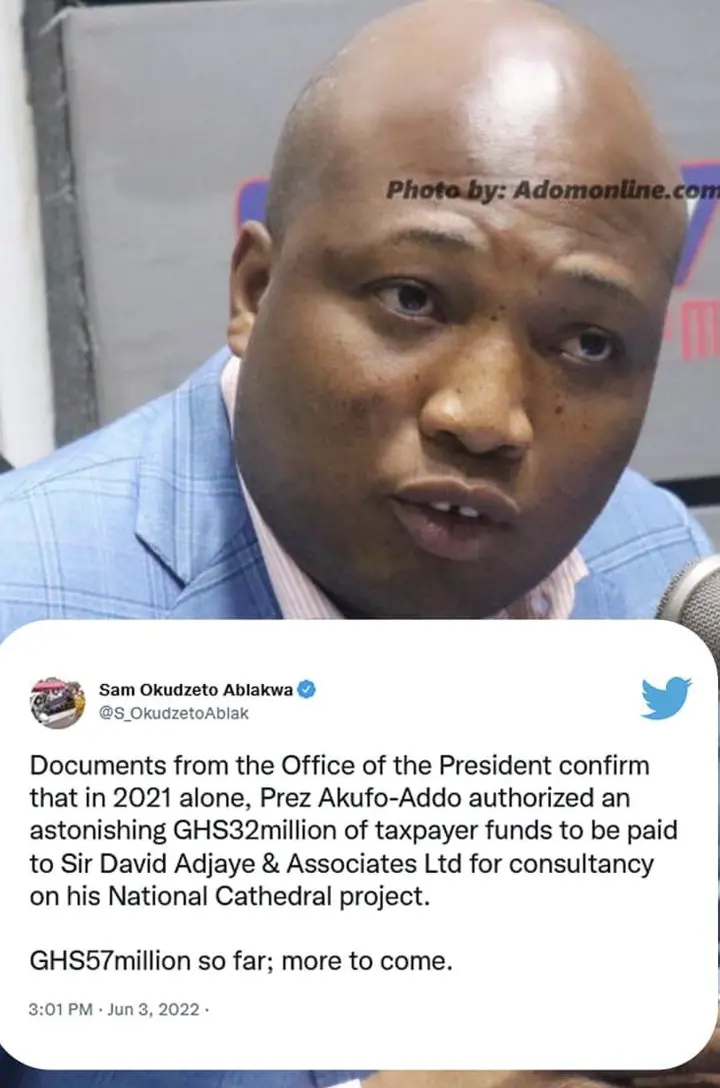 Do you think it is okay for the government to spend money on the National Cathedral when there are other pressing matters in the country?
Source: Operanews
About Post Author