Ghanaian traditionalist and fetish priest, Nana Kweku Bonsam, has stated that the alarming rate of corruption and embezzlement in the country is too high.
According to Nana Kweku Bonsam, he will storm Parliament with his gods to make sure that the nation is delivered of this great enemies.
Nana Kweku Bonsam noted that his intention to be in Parliament started during the last election but he couldn't contest the seat due to late consultation with his gods.
However, he noted that plans are far advanced this time around. He added that he has already picked the form and he is hopeful the Offinso North Seat will definitely be his.
He emphasized that he will "send the gods to Parliament to curb corruption and embezzlement".
Nana Kweku Bonsam is a Ghanaian traditionalist and fetish priest. He is known for making controversial statement but this time around, it seems the fetish priest is on a serious mission.
Ghanaians will be glad if the gods can help do justice to corruption and embezzlement for the nation.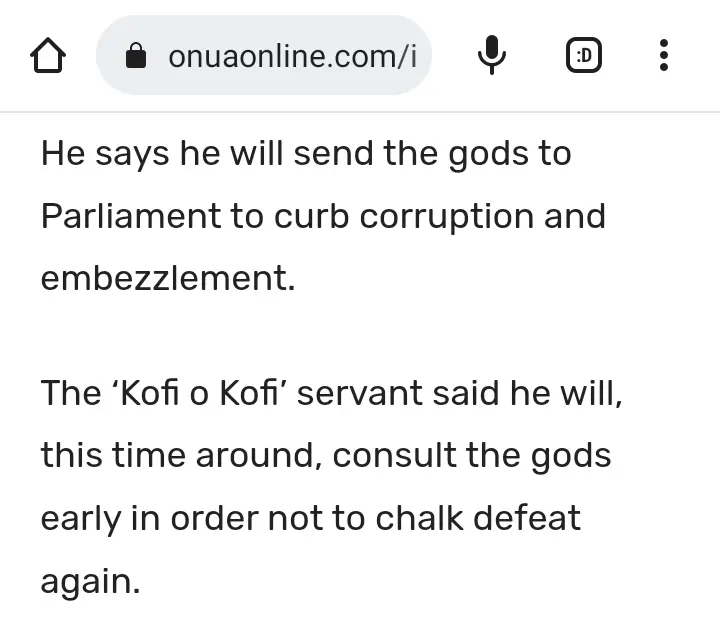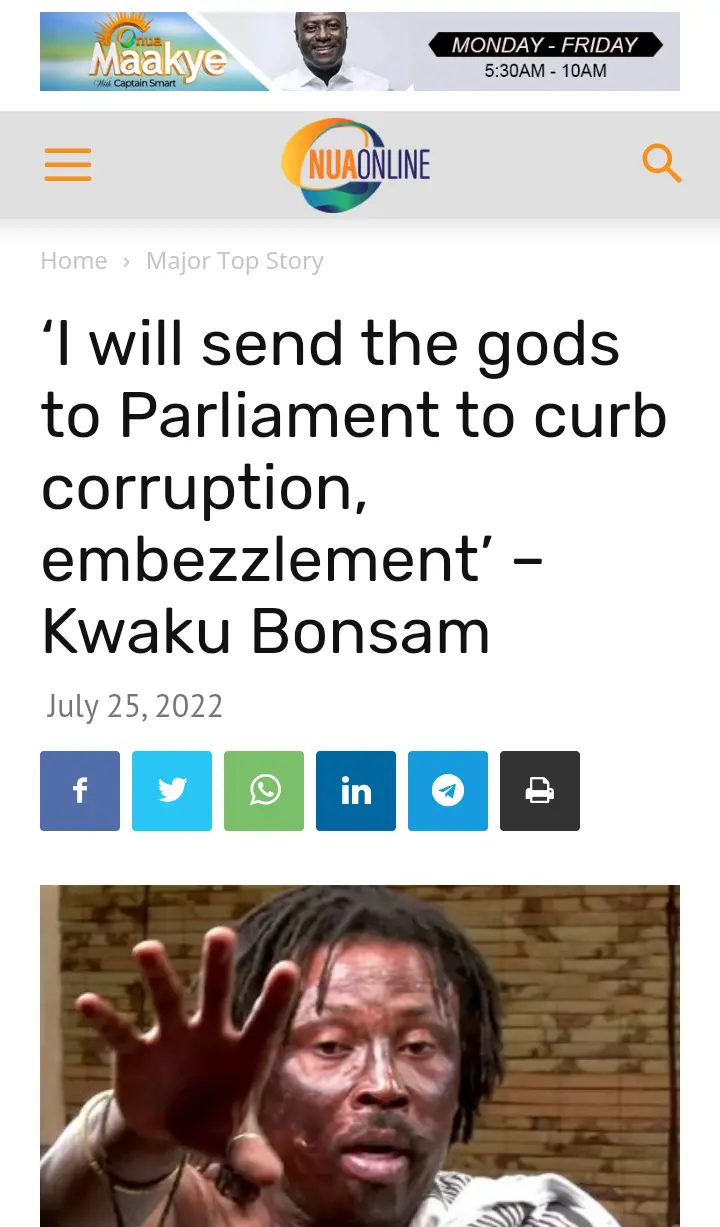 Source: Operanews
About Post Author