A Communicator with the governing New Patriotic Party(NPP), Ohenenana Debrah Wiafe has come under severe criticism for making a claim about a project that turned out to be false.
The known NPP activist on social media on Sunday, June 12, 2022, had posted pictures of a state-of-the-art tunnel claiming it was the Spintex under bridge in the Greater Accra Region giving credit to the Akufo-Addo-led administration.
His colleagues from the National Democratic Congress(NDC) who would not accept the falsehood being peddled pointed out that the project was nowhere near the shores of the country.
Dzifa Gunu, Elikem Kotoko among others, schooled the ignorant NPP Communicator on details of the project in question which was in Morocco.
According to Facts Africa, the images are Africa's longest tunnel, the Almohades Tunnel in Casablanca at a cost of $82.1 million in 2021.
It is 2,179 meters long including 1,817 meters underground.
To ensure safety for the users, it has 88 cameras, 8 emergency exits, 600 LED spotlights, 36 bi-directional fans, a heat detection system, 84 firefighting units, and pollution detectors, an SOS phone system and an electronic sound and signal system with variable messages.
Ohenenana Debrah Wiafe has since pulled down the misleading post that was also being shared with glee by some NPP persons.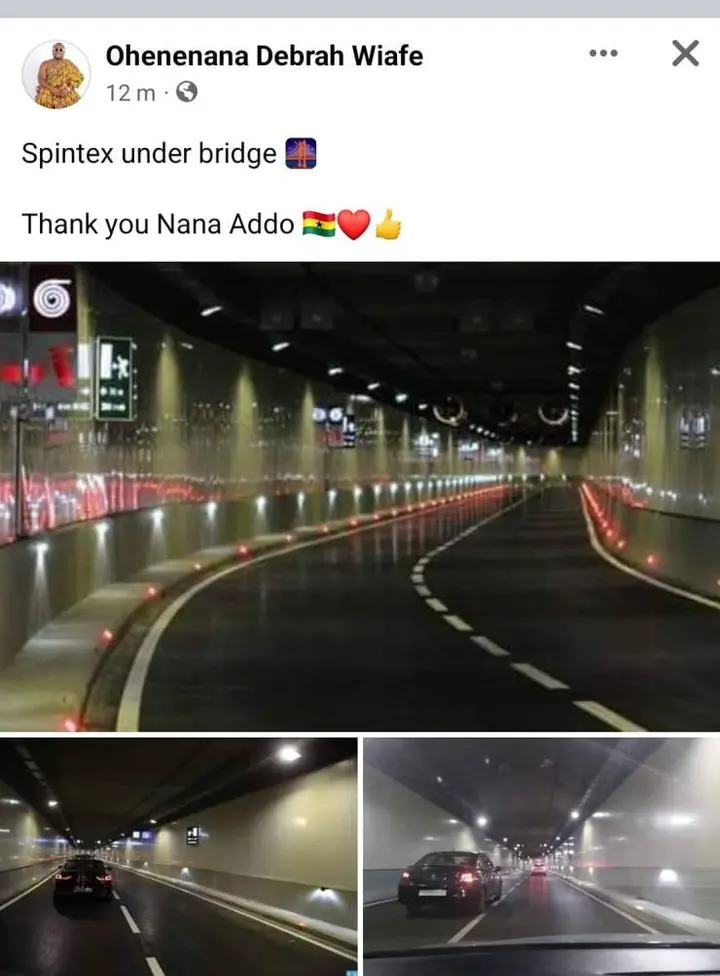 Source:MyNewsGh.com/2022
About Post Author